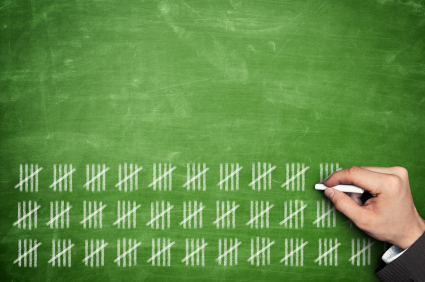 Did you know that most organizations with small development shops make less than 50 asks per year?
What's more, they actually get far fewer gifts. This is because they don't get every gift they ask for (which is not necessarily a bad thing, by the way).
How Often Are You Asking?
Do you know how many times per year you ask for gifts?
Do you know how much you ask for (in total gifts) every year?
Do you know the difference between what you ask for and what you receive?
Most importantly…
Do you know how much more you could raise if you asked more frequently, and in more efficient and effective ways?
A Simple Plan
If you answered "No" to any of the above, you probably need a plan. Not a lengthy, complicated plan, but a simple, basic development plan that tells you where you've been and where you're going.
That's the premise of my first book, 50 Asks in 50 Weeks.
And while I share an incredibly simple and effective system for counting asks in the book, you're more than welcome to count however you want. The key is to be consistent from year to year.
How many grant applications do you submit? How many do you receive?
How many bulk mail solicitations (including email) do you send? How is the return?
How many individuals do you ask in person? How many gifts do you get?
Knowing the answers to these questions will help you develop a plan to ask more frequently and more strategically. Of course, it's not simply about quantity — it's about quality too.
Are You a Follower of 50 Asks in 50 Weeks?
I can't believe it, but the five year anniversary of 50 Asks in 50 Weeks, my first fundraising book, is rapidly approaching. Even more exciting, I've been asked to write a 2nd edition!
If you've read 50 Asks in 50 Weeks and/or implemented the plan outlined in the book, I'd love your feedback so that I can make the second edition shine even brighter than the first.
What worked for you and what didn't work? What do you wish it had more of? Please share in the comments or contact me directly to share your results.