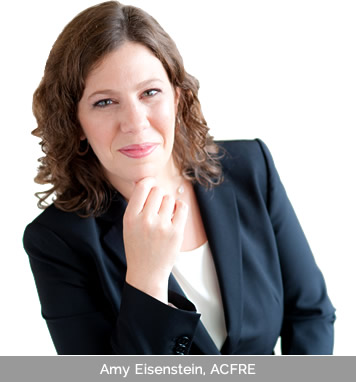 Amy Eisenstein, ACFRE, has been a development professional and fundraising consultant for more than 15 years.
Recognized as a leading expert in her field, she's helped small and large nonprofits alike raise millions of dollars through major gift and capital campaigns, board development, annual fund campaigns, direct mail, and planned gift solicitations.
Simplifying Nonprofit Development
Nonprofit development can be complicated as well as difficult.
Amy's primary mission is to make nonprofit development simple. She helps you clear away the complexity and raise funds much more effectively.
To achieve her mission, Amy is continuously improving herself and her fundraising expertise. She now holds the highest certification in the field – the Advanced Certified Fundraising Executive (ACFRE).
Amy can simplify the development process in a variety of ways:
Start or enhance your major gifts program and capital campaigns
Create aggressive, realistic development plans
Provide board members and staff with the latest tools and techniques
Save your nonprofit valuable time, while substantially increasing your fundraising effectiveness
Develop and implement individualized, step-by-step plans for successful annual campaigns
In addition to her work as a consultant, Amy is an acclaimed speaker and author. Her fundraising blog enjoys thousands of followers, including nonprofit board members, executive directors, and fundraisers of every level of experience.
Credentials and Affiliations
Amy currently serves as President of the board of the Association of Fundraising Professionals (AFP) New Jersey Chapter.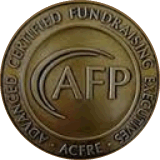 In addition to her ACFRE certification, Amy received her Master's Degree in Public Administration and Nonprofit Management from the Wagner Graduate School at NYU and her Bachelor's Degree from Douglass College at Rutgers University. She became a CFRE (Certified Fundraising Executive) in 2004 and a Certified Master Trainer in 2009.
Simplify YOUR Development
Discover how Amy's expertise can rapidly increase the effectiveness of your organization by making development simple.