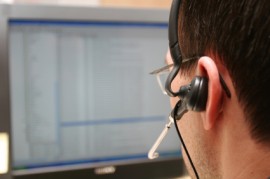 Your database can be a great resource if you know how to use it to identify your highest and most loyal donors.
Identifying your highest donors
High donors can be defined in many ways, so look for all of them to be sure you have appropriately captured everyone you intend to. Run reports to list the largest single gifts given in a particular year (generally the most recent year or the last 18 months,) cumulative total giving for that year, and lifetime high giving. Looking for cumulative giving in a year is important because you may have one donor who gives $1,000 per year in December and another who gives $100 monthly. The second donor will not come up in your top donors list, if you do not total the gifts. However, the monthly donor is clearly a larger donor than the annual giver. Remember to include event income.
Identifying your most loyal donors
When looking through your database for your organization's most loyal supporters you want to look for the people who have consistently supported the organization over a long period of time, regardless of their giving level. If you have the data, look back for those individuals who have given every year for five, ten or more years even if it is only twenty-five dollars (or less) per year. These are the most likely candidates for planned gifts (and major gifts) as they are your most loyal donors.
There are a few additional important points about loyal donors:
Donor acquisition and retention is a major issue for most non-profits. Therefore, you should know who your loyal supporters are and treat them like VIP's.
If you do not already know these people, you should find out who they are, why they are so loyal, and if they are interested in getting more involved with the organization. If they give a little without any attention, they might give significantly more with some cultivation and involvement.
Once you have lists of donors, select the top twenty to thirty individuals that you think have capacity and inclination. (Capacity is the ability to give, due to having the funds. Inclination is the interest in your cause or mission.) Do not choose these names in a vacuum. Ask staff and board members if they know the people on your lists and make educated decisions about who to keep on your final prospect list. If you have a lot of names on your list, it is a great opportunity to become acquainted with your largest donors. Keep this longer list of names and use it for cultivation activities such as house parties, or volunteer activities, event invitation lists, etc.
In the comments, tell me how you've used your database to identify your best donors.