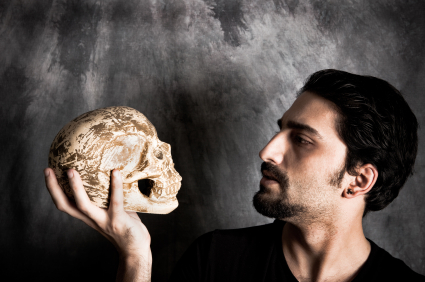 Are you scared to ask?
If so, you're not alone. As a nonprofit consultant, I spend a large part of my time teaching volunteers and nonprofit professionals how to ask, as well as how to overcome their fear of fundraising.
Scared to Ask: Getting Started with Face-to-Face Fundraising is the topic for my session at the upcoming International AFP (Association of Fundraising Professionals) Conference in Vancouver. I'll be presenting with my friend and colleague, Bill Bartolini, ACFRE.
If you'll be in Vancouver at the conference, consider this a preview of what's to come. And in case you can't get to Vancouver for the conference, I thought I'd share some highlights.
How to Overcome Your Face-to-Face Fundraising Fear
If you, your executive director, or your board members think fundraising is scary, consider the alternatives as they relate to your cause.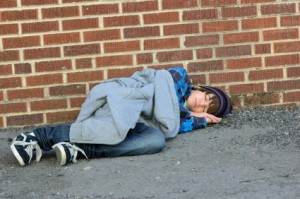 For example, fundraising isn't nearly as scary as sleeping on the street. If your nonprofit works to combat homelessness, then your aversion to asking leads to more people sleeping on the street. Conversely, more asking means less people sleeping on the street. I know I can sleep better in my nice, warm bed knowing that I've raised money for great causes — even if I was initially scared to ask.
Homelessness isn't your thing?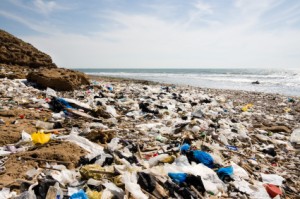 How about polluted beaches?
Check out the image at right. That's a pretty scary sight. Asking can't possibly be scarier than that, can it?
Working on solutions to those scary problems is challenging, but rewarding. And, when done well, fundraising can be fun, not scary!
Now that you know WHY you need to ask, let's get into the HOW.
How to Ask in 3 Easy Steps
I've broken "asking" down into three straight-forward steps.
Prepare
Practice
Ask
Step 1: Prepare
If you even consider asking without being prepared, I can understand why it might seem scary. The first step is to prepare. Preparation includes identifying prospective donors for your cause as well as cultivating those prospects.
Once you've prepared by identifying the people you want to ask, it's time to move onto the next step, practice.
Step 2: Practice
What's the old saying about getting to Carnegie Hall? Practice, practice, practice! There's no way around it. If you want to feel more comfortable doing something, you're going to have to do it a few times. It will only get easier and easier.
Before each ask, role play with others who will be on the ask (go as a team of two people whenever possible), as well as with those who have successfully asked before.
Step 3: Ask
As obvious as it sounds, it must be said that you won't raise any money unless you get around to this final, yet crucial, step. However, once you've prepared and practiced, asking shouldn't be nearly as scary as it first seemed.
Remember: a "no" isn't personal.
Although the cause may be close to your heart, someone's choice of whether or not to donate is not a reflection on you.
In Vancouver, I'll be getting into specifics on dealing with "no," as well as how to get a first meeting. I'll be blogging from Vancouver and immediately upon return, so stay tuned.
Have a question about face-to-face fundraising? Let me know in the comments and I'll try to answer it in the session and in future posts.