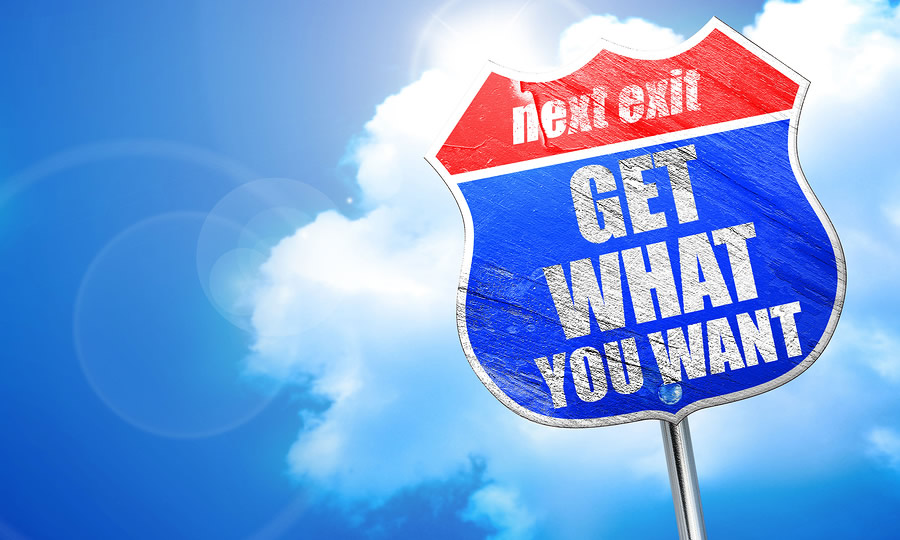 I recently served on a panel for Women in Development in New York City called, "How to Ask for What You Want." There was an insightful discussion among our panel, as well as with the audience members.
3 Key Points when Asking for What You Want
Here are my key takeaways from the panel discussion.
1. Focus on adding value.
What do I mean by adding value?
A good example is when my 12 year-old son, Ethan, asked to babysit his younger sister. I've let them stay home alone together before, but this was going to be for an extended period time, and I wasn't sure they were ready to be alone for that long. Ethan told me I could save money on a babysitter and he would clean the house and make dinner.
WOW! What a bargain! How could I say no?
When asking for something, we often only consider the request from our own side. However, if you think about the request from the other person's point of view, it's much more likely you'll receive what you're asking for.
In other words, when asking for something — whether a donation, a raise, or anything else — consider what benefit you can bring to the other party.
Example #1 – Asking for a major gift:
If you're asking for a major gift, be sure to articulate what value or benefit the donor will receive for donating, not only the benefit(s) to the organization.
Example #2 – Asking for a raise:
When asking for a raise, be sure to let your boss know why the organization will benefit from the added investment in you.
2. Know what you want, and be specific.
As the former president of the New Jersey Chapter of AFP, I frequently receive calls from people who are looking for fundraising jobs. My first question is always, "What kind of job are you looking for?"
I can be most helpful to people who are specific because I know exactly what type of job to match them up with.
Unfortunately, many people answer my question with, "any fundraising job." However, I'm rarely going to refer someone like that because I know they won't be a good fit for the prospective organization.
If you want me to refer you for a job, I need to know if you're a grant writer, major gift officer, event planner, or generalist. Are you looking to work in healthcare, education, or social services? What type of mission are you passionate about? How far from home are you willing to travel? The more specific, the better.
So, before you ask, be crystal clear about what you want and why you want it. Know in advance precisely what you'll settle for.
Example #1 – Asking for a major gift:
Don't simply ask for a donation. Ask for a donation of $25,000 to support their Reading Partnership after school program.
Example #2 – Asking for a raise:
Don't simply ask for a raise. Ask for a raise of $10,000.
3. Be prepared for objections.
Just because you ask for something, doesn't mean you'll automatically get it. In fact, many times you'll need to negotiate and come to a middle ground.
In fundraising, there are many reasons people object to giving a major gift when asked. They include:
Not the right time
Not the right amount
Not the right program or project
Not the right person asking
No matter what you are asking for, be prepared for any objections you could think of and have a prepared response. This doesn't mean you should argue, but have a thoughtful response in mind.
Example #1 – Asking for a major gift:
If a donor says "no" when you ask them for a major gift, ask them what they would like to do.
Example #2 – Asking for a raise:
If your boss says "no" when you ask for a raise, ask under what conditions you could get a raise (or what would have to change for you to get a raise).
If You Don't Ask, You Won't Get
So, go ahead and ask for what you want. But always remember…
Focus on adding value for the person you're asking.
Be very specific about what you want.
Be prepared for any objections you might face.
Do those three things and you're far more likely to succeed.