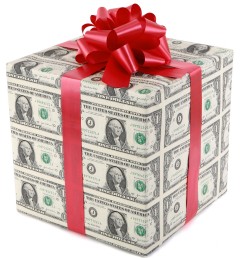 As the leaves turn colors and drop to the ground, you can smell smoke from your neighbor's fireplaces and feel the snow in the air. This signals the start of holiday season and the year-end giving frenzy.
Many people look to volunteer and give back during the holiday season, which means, it's a perfect time to engage your volunteers in fundraising.
You may have read my recent post, 5 Simple Steps to Turn Volunteers into Fundraisers, which gives an overview of how to best use your volunteers to help you fundraise.
Let's get down to specifics and get better results when using volunteers for fundraising.
Specific Tasks for Fundraising Volunteers
Many board members and other volunteers "fail" at fundraising, because they don't know what to do or what's expected of them. Simply put, they are afraid of fundraising.
It's your job to break it down, make it easy, and take the fear away.
Here are some examples of how to be specific. Ask each volunteer or board member to pick one activity per month. The simpler you can make it, the better results you'll get.
Hand-write notes on 10 appeal letters to friends and family members in October/November (20 minutes).
Serve on gala committee. This includes soliciting sponsors. (1-2 hours per month including meetings).
Make 5-10 thank you calls per month (20 minutes per month).
Forward an online appeal, and personalize it to ten or more friends. (10 minutes)
Bring 2 friends on tours (1 hour per tour).
Invite 3 friends to the next fundraising event (10 minutes)
Specific Instructions for Fundraising Volunteers
Make your tasks and activities are "no-brainers". Provide volunteers with the exact tools and training they need, even if it seems obvious to you. The more specifics you provide, the better.
Writing Notes
If you're asking volunteers to write notes on appeal letters or forward an email to their friends, have you provided sample text?
Serving on Committees
If you want volunteers to serve on a committee, have you given them a job description? Do they know how many meetings they are expected to attend? Do they understand that soliciting at least one sponsor is part of the job?
Thank You Calls
If you're asking them to make thank you phone calls, have you provided a script in the form of bullet points? Have you told them what to do if they get an answering machine? Should they leave a call back number? Should it be theirs or that of the organization?
Spreading the Word Online
Younger and tech savvy volunteers may be willing to help spread the word online. Can you provide them with a message and working link (directly to your donation page) to send to their friends and family via email?
Conducting Tours
If volunteers are willing to make introductions to the organization by bringing friends on a tour, are they expected to join the tour as a guest? As a guide? What role do you want them to play on the tour? Is there any follow up you'd like them to do after the tour is over?
Fundraising Events
Provide ways for people to bring friends to your fundraising events. Will volunteers bring friends as their guest and invite them to sit at their table? Will they hand-write notes on the formal invitation to encourage their friends to buy tickets? Are there electronic invitations available?
If you want your volunteers to be actively engaged with fundraising, and to help you raise a lot more money, you're going to need to help them by keeping it simple.
Have you ever tried any of these ideas with your volunteers before? Were you specific with your instructions? Tell me about it in the comments.