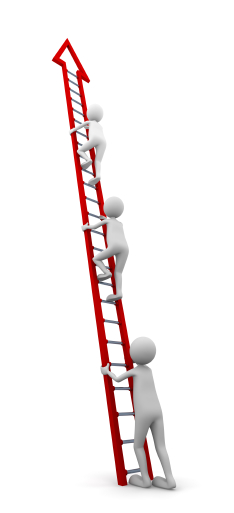 Recruitment and retention of great board members are two major issues for many nonprofit organizations, but I always wonder why? Is it possible that no one cares about your cause?
Unlikely.
Although there are many tasks to do in order to recruit and retain great board members, it's basically as simple as finding people who are passionate about your cause, willing to act on that passion, and have skills and connections that your organization needs.
I know, I know, it's easier said than done. But there are some basic steps, which most nonprofit organizations are simply not taking to recruit great board members.
4 Steps to Recruit Great Board Members
All of my clients that have adopted my no-nonsense approach to board recruitment and retention have seen a dramatic change in their board structure and attitude. You will too when you take the following steps.
1. Create a list of your ideal board members (not specific individuals necessarily, but specific professions or someone at a certain level from a specific company, etc.) that includes the skills, talents, and connections your board needs.
2. Establish a committee of board members which is responsible for recruiting and vetting new board members. This committee is often called a nominating committee. (The entire board is responsible for funneling names and resumes to this committee.)
3. Create a written board member job description and provide it to potential board members during the recruitment process. A good board member job description should include expectations, including meeting attendance, committee participation, attendance at events, and donation and fundraising responsibilities.
4. Develop a thorough orientation process. Provide new board members with materials about the organization, a tour of your programs, introductions to board and staff members, and a board member expectation form.
4 Ways to Retain Great Board Members
Once you have great board members, how are you keeping your board connected and committed?
Ask yourself the following questions:
1. Are you providing them with interesting and meaningful work? Are you actually utilizing their skills and talents?
2. Are your board meetings boring? Do you go over report after report or are you having meaningful discussions and engaging board members on important topics? Are you sharing success stories about clients' lives that you've touched?
3. Are you providing regular and ongoing training? Do you have an annual board retreat? Do you have training at regular board meetings throughout the year on topics like fundraising, governance, and budgeting?
4. Are you expressing gratitude? Do you thank your board members in person, in writing, in public? Do they know how important they are to your organization?
Getting GREAT Board Members
Remember, the title of this article includes the word "great." It's not okay to have mediocre board members or simply fill your boardroom with warm bodies. Your board members need to be great—enthusiastic about your organization, passionate about the cause, available and interested in attending meetings and events, and willing and able to fundraise on your behalf.
If you need help in recruiting and retaining great board members for your organization, my no-nonsense nonprofit consulting is likely just what you need.
So what are you doing right now to recruit and retain great board members? What works? What doesn't? I want to hear from you in the comments.