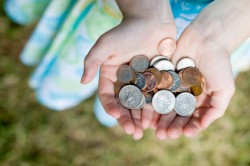 The secret to successful fundraising can be summarized in one word: boards.
If you want to raise more money for your organization this year, you must have a fundraising board. Do you?
The real secret is the ability to leverage your board members and their connections. If you can do this, your fundraising will be magnitudes more successful.
Leveraging Your Board Members
Let me give you some examples of how you can leverage your board members and their connections.
I worked for an organization once to help with their first fundraising gala. The organization had board members with access to resources, and therefore, they were able to set high sponsorship levels. With one phone call or email, those board members were able to generate $10,000 sponsorships and they raised almost $300,000 in the first year. Without those connections and resources, the gala would have made significantly less.
Another time, I worked for an organization providing board fundraising training. The board members had not been helping with fundraising or making their own gifts, primarily, because they had not been asked or trained properly. Within two months of the training, three board members had solicited and received $5,000 plus checks from peers, simply because they had been taught to ask.
A nonprofit's board's attitude toward fundraising can make or break your fundraising efforts.
Getting Your Board to Fundraise
If you don't have a fundraising board, don't worry. It takes an average of three years to turn a non-fundraising board into a fundraising board, but it can be done.
Below are the basics on getting your board to fundraise.
1. Recruit them right.
Are you recruiting new board members on a regular and ongoing basis? Do you have a nominating committee of the board that is responsible for bringing on new board members?
Do you have a comprehensive job description for new board members? Does it include giving to the organization as well as helping with fundraising?
Make sure that each new board member understands that they are responsible for making a personal donation each year, as well as helping with fundraising. It should be spoken about as well as in writing.
2. Train them.
Don't expect board members to automatically understand how to fundraise. They must be taught and trained on a regular and ongoing basis. Hold at least one annual board training session on fundraising, as well as periodic mini-trainings throughout the year.
If you can afford to, you should bring in an outside trainer. If you don't have the resources to hire a fundraising consultant to provide training, do an exchange with another local organization. Your development director can train their board in exchange for training your board. Outside trainers generally bring a fresh perspective and new ideas to any situation.
3. Require 100% participation.
All board members should be expected to make a personal donation to your organization. Not only that, I believe that board members should be asked to make a "stretch" or a significant gift for them. This means that everyone will contribute at a different level, but hopefully at a meaningful level for their budget.
I strongly disagree with anyone who thinks that if they volunteer their time, that they don't need to give their money. Board members need to be the first in line to give. If board members, who are "closest" to the organization and know the needs of the organization most intimately, don't give, why should anyone else?
4. Get them to give more.
In order to increase you board member's giving, ask them to consider doubling or quadrupling their gift by making monthly or quarterly payments. In most cases, this will significantly increase your overall board giving.
5. Have them sign a board member expectation form.
Create a written board member expectation form, so you know what to expect from each board member at the beginning of the year. Include committees they will serve on, specific dollar amount they will give, which fundraising activities they will participate in, etc.
6. Leverage board member contacts.
Board members should be introducing their friends to your organization, by making introductions to the CEO, brining guests to fundraising events, bringing friends and colleagues on tours, etc. It is often then up to staff members to keep these new individuals engaged and involved.
Going Further
For more information, check out the following articles:
How to Get Your Board Members to Become "Door Openers" by Gail Perry
8 Ways Your Board Can Fundraising Without Asking
Top 3 Board Member Excuses Not to Give
So how about you?
What have you tried to get your board members involved with fundraising? Did it work? I'd love to hear from you in the comments.