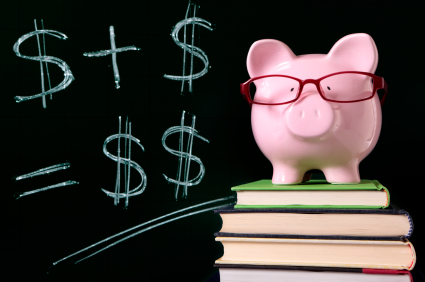 I'm currently working with two organizations that will each raise significantly more money once they improve the way their respective offices function.
What can you do to improve the way your office functions? Here are four super easy processes that you can put into place right away.
Team Meetings for Accountability
Have a weekly development team meeting for accountability. In any office it's often easy to be busy, but not productive. And it's no different in a development office. The best way to stay productive is to be accountable to someone else.
Your development "team" can be made up of anyone in your office who works on fundraising. Ideally, it would be the executive director and development staff, but if there's no development staff then it can be the executive director and the administrative assistant. A willing board member can also be part of the team.
Your meeting is a short one (15 minutes) and only has two agenda items:
What ask or solicitation did we make last week (how did it go and is there any follow up that needs to be done)?
What ask is coming up (who is responsible to make certain that it happens)?
A Stewardship Plan
Have a stewardship plan in place. Who is responsible for generating and sending thank you letters in your office? How much turnaround time is there before they get mailed? Do they sit on the executive director's desk for days or weeks waiting for a signature or personal note? Does anyone make thank you calls or send thank you emails?
One of the biggest indicators of whether or not a donor will make a subsequent gift is whether or not they are thanked properly and sufficiently, and have been informed how their money was used. Are you keeping or losing your donors based on how well you thank them?
Event Follow-Up
Is there a follow-up plan after each event? Fundraising events can wonderful fundraisers in and of themselves, but they are also fantastic cultivation events that serve to connect prospective donors to your organization.
Don't miss out on this unique opportunity to connect with prospects AFTER your event, when they are feeling great about your organization, to get them engaged and ask them for a gift.
One Ask Per Week
Have a policy to ask for at least one gift per week. Ask, ask, and ask some more. I've written an entire book with the premise that most organizations don't raise as much as they could or should, because they don't ask enough.
In order to raise money, you need to ask people for money. If you don't, you won't. If you haven't read 50 Asks in 50 Weeks, you should.
Do you have other processes or policies that improve fundraising in your office? I'd love to hear about them in the comments.