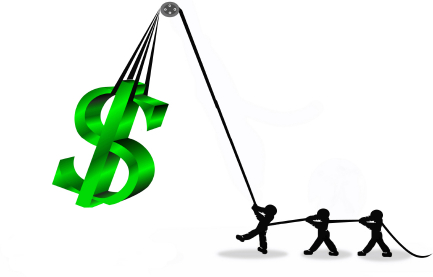 Did you know that much of the money made from a truly successful fundraising event is made after the event is over?
Although I'm in favor of a fundraising event earning a lot of money from sponsors and attendees, fundraising events are also excellent cultivation opportunities.
Attracting New Donors
Think about your last event. Were there any new faces? People who had never been to anything at your organization before? I hope so. Every good event should serve as a portal for new people to see your organization for the first time. Friends of board members, perhaps? Or a sponsor that filled their table with friends and colleagues?
Assuming you've brought in new prospective donors, you have a short window of time to reach out to these individuals while your event is still fresh in their minds. If you're successful, you can raise even more money as a result of your event.
After-Event Fundraising in 4 Easy Steps
1. Start at the event
Have a cultivation plan in place. Be sure to collect contact information from everyone who walks in the door – especially if they are a guest of someone else. Assign staff and board members to meet and greet specific attendees. Have them ask if they can contact the attendee following the event.
2. Follow up after the event
Within one week of the event, have staff and board members reach out to those people they connected with at the event to schedule follow up conversations. This can be done in person or by phone. This is a great opportunity to get new people engaged. Ask open ended questions, such as how they felt about the event and the organization. Would they be interested in getting involved (volunteering) and how?
3. Send thank you letters
Send letters to everyone who attended the event. For those who are just being introduced to the organization for the first time, include additional information, such as a recent newsletter.
4. Ask for a donation
Be sure to follow up with an appeal or request shortly after the event to those who did not give as part of the event. This can be an in-person or mail solicitation.
Remember, the money you raise at the event can be the beginning or the end. It's up to you.
So how have you used your events to leverage future gifts and engage new donors? What have you tried that's worked at your organization? Let me know in the comments.