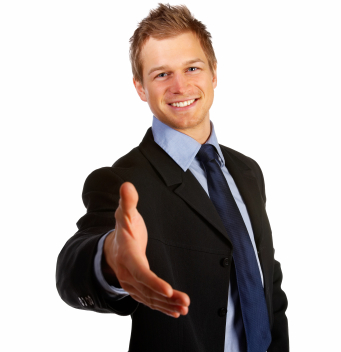 Do you include face-to-face fundraising to ask individuals for donations as an integral part of your annual fund campaign?
Now, I'm not talking about going door-to-door or sitting in front of a grocery store with a can. I'm talking about individual fundraising. If you don't know how to do individual fundraising or if you are just getting started, this post is for you.
Asking individuals for donations for your annual fund, not via email or traditional snail mail, but personally, is the most effective way to increase your annual fund (if you're not already doing so).
Face-to-Face Asking for Donations
Here's a quick "to do" list to get you started.
1. Identify prospective donors.
Use your database to identify your best donors. Ideally, you'll want a list of your top 25 donors (one time gifts and cumulative giving).
2. Cultivate your top prospects.
Get to know your donors in a personal and meaningful way: cultivate your prospects and building lasting relationships. Start with your top 10 list and visit them at their home or office this fall. Ask open ended questions and find out why they give to your organization and what would make them want to keep giving. Find out if they would like to be more involved by volunteering.
3. Ask for a gift.
This is the most important step. Schedule a time with your top 10 prospects and ask for a specific amount for your annual fund. For example, "I hope you will consider supporting the after school program by making a donation in the rage of $1,000." Do not skip this step.
4. Say thank you. Repeatedly.
Once you receive a gift, it's important to thank your donors. Call them up, send an email, mail a letter. Once is never enough.
You won't want to miss an AFP (Association of Fundraising Professionals) webinar called, Face-to-Face Basics: Integrating Individuals into Your Development Plan. I've done a lot of webinars over the last several years, but I'm confident that this is going to be the best webinar yet! If you only ever attend one of my webinars, THIS is the one to attend. You'll learn ALL of the ins and outs of starting a face-to-face fundraising program.
What are the challenges you face with face-to-face fundraising? What are the reasons you can't seem to get started? I'd love to hear about your challenges in the comments.