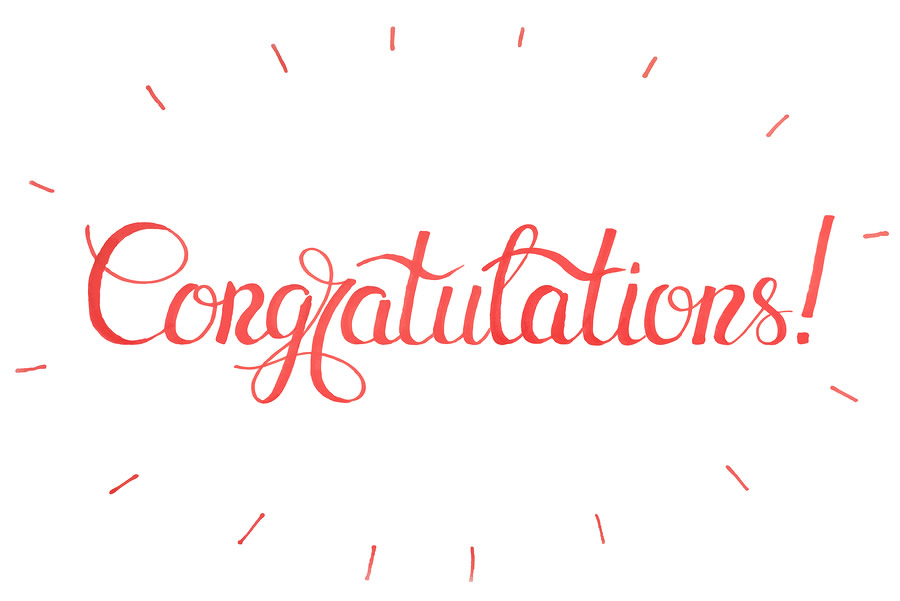 I'm excited to be opening the doors to the winter session of Mastering Major Gifts.
First Things First…
We hope you're getting ready to take your fundraising success to the next level. Here's what I'm going to share today:
We're announcing the winners of the Mastering Major Gifts scholarship giveaway (plus a surprise)
Why I decided to launch Mastering Major Gifts in the first place
What Mastering Major Gifts is about and why it's important for the future of fundraising and philanthropy
Why Mastering Major Gifts?
So why did I create Mastering Major Gifts?
The main purpose of Mastering Major Gifts is to help you:
Learn a proven step-by-step process for raising 5, 6, and 7 figure gifts
Develop an appropriate pipeline of major gift donors for your organization
Gain confidence in securing meetings, as well as for asking for major gifts
Mastering Major Gifts was created as a response to…
Development directors who are frustrated with unrealistic expectations of board members
Lack of formal training on how to raise major gifts
Overreliance on grant writing and fundraising events
Over the course of 7 modules, you'll…
Develop specific and realistic, as well as "reach" goals for your major gifts program
Fill your major gift pipeline with the most appropriate new and loyal major gift donors
Create personalized cultivation plans for your top prospects
Learn strategies to get meetings with those hard-to-meet prospects
Write a strong and compelling case for support
You'll also…
Learn new training exercises and best practices for involving your board members
Acquire time management and accountability tools and techniques
Develop milestones and appropriate metrics for evaluating your major gifts program
I've developed Mastering Major Gifts because I believe that you have the power to change philanthropy at your organization and in your community.
Congratulations to Our Winners!
We've heard from so many inspiring development professionals who had SO MANY great entries for the Mastering Major Gifts scholarship contest. Thank you all for all the amazing and thoughtful entries!
Picking two winners was VERY difficult.
So today, on Martin Luther King Jr. Day, in the spirit of creating a more just and humane world, we're awarding an additional scholarship! One person who's already taken the course will receive a full refund and two more people who've never taken the course will receive a full scholarship!
We've reprinted the winning entries of all three individuals below (with some edits for the sake of clarity and readability).
If you get a chance, please congratulate the winners in the comments section on this page.
Winning Entry #1:
Diana Wooley writes…

I took Mastering Major Gifts last fall when our organization "couldn't afford it". And since I finished the course, I have found myself a Donor Acquisition Machine! The process that Amy uses builds confidence… not only in approaching donors but also reminding you of the worth of your organization while giving you the tools to confidently express that value to your community of donors.

We are in the beginning stages of a nearly 12 million dollar capital campaign. I can now "speak the language" of big time donors and I have found myself setting up meetings with people that I would never have been comfortable in approaching about money. The confidence that I am projecting as we are going through our capital campaign… as well as our end of the year campaign is contagious on the others who are working with me. We are creating a wonderful team!

If I had to state in single words how taking Amy's Mastering Major Gifts course changed our whole approach to raising big money I would use:

EMPOWERING, VISIONARY, SYSTEMATIC, ENCOURAGING, CONFIDENCE-BUILDING, ESSENTIAL and without trying to be overly dramatic, LIFE-CHANGING.

Thank you, Amy, for being willing to share your vast experience and knowledge with all of us in the nonprofit world. I would be thrilled to speak to you personally about our major project and where we are heading our organization.
Winning Entry #2:
Kathryn Benjamin writes…

I've been the Director of Development for the Somerville Homeless Coalition since September 2012 and have doubled our charitable revenue in that time ($350,000 to $700,000), but I've hit a plateau.

I'm dreaming of breaking the $1 million mark! We're a small agency with a budget of just around $3 million. The development staff are myself and an assistant (and a very on-board executive director). We serve people at all stages of being homeless or near-homeless, with two shelters, case managers, supportive housing, prevention services, and a food pantry. The importance of increasing our charitable support is that government funding is not guaranteed and has restrictions, and charitable support can provide more flexibility.

Our board's development committee (7 people) and Executive Director participated in a training in November about going on solicitation calls. Right now they're working on following up on our year end appeal, and then they'll be ready for what's next — stewardship, cultivation and asking!

What I'm especially looking to get out of your training is some structure and support for managing the myriad tasks, to-dos, etc. of directing our development activities. Getting some extra coaching and encouragement is welcome, too!

A disclosure: we're recovering from embezzlement that was discovered just over a year ago, which has cost us about $120,000 (plus all the staff time spent unraveling it and cleaning it up!) We're in a belt-tightening phase, with no funding for professional development, so that we can keep all of our programs and services running.

Thank you for your consideration.
Winning Entry #3:
Jeff Brodsky writes…

My name is Jeff Brodsky. I'm the Founder and President of JOY International. We are devoted to the rescue and restoration of child sex slaves around the world (including here in America). To date, we have been responsible for the successful rescue of over 2,000 girls. We have teams that risk their lives who go deep undercover searching for the youngest girls we can find. The youngest girls we've rescued from brothels were only 4 years old. These girls have to "service" from 10-15 men a day. There is no worse, more evil, heinous crime against a child in our world today since the dawn of creation. What happens to these precious children is a horrific nightmare that no child should ever have to endure.

The only thing that stops us from rescuing more children — is funding. I have a saying, "When JOY International has funds, girls get rescued." The more funds we can raise, the more children we can rescue.

I don't have a Director of Donor Development (I wish I did). It's just me, my Assistant, several volunteers and many field operatives in various countries searching for children being trafficked and forced to work as child sex slaves in brothels.

In July of 2010, in Cambodia, while searching for children living in a garbage dump who are at high risk of being kidnapped and sold into brothels, my life took a dramatic change as I had an epiphany and began living barefoot in solidarity with trafficked and impoverished children. It's been quite a challenge to say the least. As of this writing I have been totally barefoot for 6 and a half years (2,367 days). People across America have responded in a powerful way and now host Barefoot Mile walks (even Governors and US Senators have participated). But I don't know how to ask for big donations!

If you have an organization seeking a scholarship that is reaching children going through a worse situation than a child sex slave, then please give the scholarship to them. I am asking that you would consider JOY International, as I can assure you, should what we learn help us to raise additional funding, it would mean that many precious young girls would be freed from their bondage and abuse as sex slaves and go on to a time of healing and restoration with opportunities to become anything they can dream.

I know in my heart that should I learn how to communicate more effectively and proficiently with potential donors, I could succeed in attaining 5, 6 and even 7 figure financial gifts.

On behalf of each child, I sincerely thank you for your consideration.

P.S. When I'm asked what I do for a living, I tell people this; "I'm a professional beggar. I beg for children who cannot beg for themselves like children begging in the streets, because they are slaves who are locked in bedrooms, shackled to beds or kept in cages. I beg for them."
Congratulations to Diana, Kathryn and Jeff! And thanks again to everyone who participated. 🙂
We welcome our winners (and maybe you, too!) into the Mastering Major Gifts program in just a couple weeks.
And watch your email for an upcoming announcement about our Early Bird Special so you can save BIG on Mastering Major Gifts!