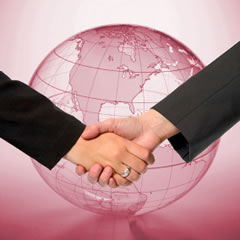 Amy Eisenstein, ACFRE, helps nonprofits raise considerably more money by simplifying the fundraising process. This list includes her past and current clients. Client Testimonials ».
Big Brothers Big Sisters of Mercer County
CASA of New Jersey
Collier Youth Services
Congregation Beth Chaim
Covenant House
Douglass Residential College at Rutgers University
Geraldine R. Dodge Foundation
Hilltop Country Day School
Hope for Autism Foundation
Hope for New York
Institute for Women's Leadership at Rutgers University
JCC of Central New Jersey
Junior League of Northern Westchester
Karen Ann Quinlan Hospice Foundation
Life Raft Group
Literacy Volunteers of Union County
Making It Possible to End Homelessness
Mt. Rushmore Society
Musconetcong Watershed Association
New Jersey Community Development Corporation
New Jersey Institute for Social Justice
New York City Coalition Against Hunger
Newmark School
Northern Westchester Hospital Foundation
Overlook Hospital Foundation
Preschool Advantage
Princeton Area Community Foundation
Rutgers Community Health Foundation
SAGE Eldercare
Trenton Children's Chorus
Westport Public Library
Women Aware
If you're ready to take your fundraising to the next level, you can work with Amy directly. Don't wait — get started today!