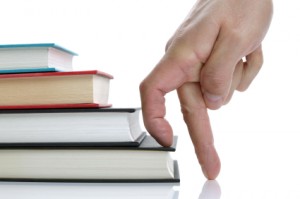 Looking for major gifts for your cause?
The key lies in building relationships with your top 20 prospective donors.
Don't have a top 20 list yet? Check out the previous posts in the Major Gifts Challenge to get yourself caught up.
The Art of Building Relationships
Fundraising is about relationships. The relationship-building stage of the fundraising process is known as cultivation.
I'm sure you've heard the expression, people give to people.
Well, it's true.
Donors want to like and trust the individuals at the organizations they support. Cultivation is about building relationships before asking for money.
Cultivating Your Top 20
Its your job to build relationships with the top individuals on your list. It's likely that you already know many of these people. They may be board members or other volunteers.
Regardless of whether you know them or not, you need to start thinking strategically about how to encourage them to consider supporting your organization in a bigger way… with a major gift.
Action Item of the Week — 2 hours or less

Create a cultivation plan for each of your top 20 prospective donors.

This may sound like a huge task, but it's a lot less complicated than you think. All of your plans can be similar. Just tweak them slightly depending on your existing relationship with each person.

Each plan should only be one page. Put the prospective donor's name and contact information at the top. Then list the months down the side: January through December. Make sure you have cultivation activities evenly spaced throughout the year.

Sample Cultivation Plan:

The 4 pillars below explain what each of your plans should include. For each individual, you'll want to note the specifics, like where you'll meet and how they can see your program in action.

Work on this for two hours this week and, if necessary, another two hours next week.
The 4 Pillars of Cultivating Major Gifts
Here are four simple steps to building major gifts relationships. You can do them in any order that makes sense.
1. Meeting face-to-face
This is a must. You cannot discuss a major gift in a group setting.
This meeting can come at the beginning of your cultivation or toward the end, but you cannot get around it.
More than one person can go on a face-to-face meeting — usually a board member and the executive director or development director.
The meeting can take place at the prospect's home or office and can last anywhere from fifteen minutes to an hour.
2. Seeing your program in action
Invite all your prospects to take a tour, visit a program, or attend an event. This will help them feel closer to your organization and gain a better understanding of what you do.
3. Volunteering
Invite your prospective donors to volunteer for your cause. On a committee, in the office, in direct service, one-time or ongoing.
Volunteering brings people closer to your organization and makes them more inclined to give.
4. Providing updates
Updates about your programs and services can be delivered by phone, email, in-person, or via a hand written note.
Updates should be delivered twice annually to all prospects on your list.
One goal of cultivation is to get to know your prospects better. To do this, you will want to ask them several open-ended questions, like:
How did they get involved with your organization originally?
Why did they decide to start giving and why do they continue to give?
Why do they feel your mission is important to support?
What do they love about your organization and what would they like to see improved?
If they could fix or improve one thing about your organization, community, or the world, what would it be?
These questions encourage them to think about your organization on a deeper level and about how they can get involved in making the world a better place.
Recap: Create Cultivation Plans for Your Prospective Donors
I've laid out your action item for the next two weeks, and I know you'll do great!
Now it's your turn to speak up… I want to understand your concerns about face-to-face meetings, cultivating the people on your list, or any of the other action items I mentioned above. What gives you butterflies in your stomach?
Tell me in the comments below. My professional feedback and encouragement are yours for the asking, no strings attached, so don't be shy.
This post is part of Amy's Major Gifts Challenge. Read the entire series to learn how to solicit major gifts by spending just a few hours each month.