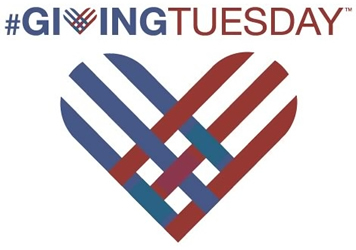 If you're not already planning a fundraising campaign around #GivingTuesday, you should!
It's the perfect antidote to all the shopping happening on #BlackFriday and #CyberMonday.
If you aren't familiar with #GivingTuesday, it's an online campaign started in 2012 that any nonprofit can participate in, allowing your cause to take advantage of the surrounding media attention.
Participating in #GivingTuesday – Easy as 1, 2, 3!
Why not ride the wave of #GivingTuesday and raise more money for your organization as we head into the biggest giving season of the year?
Step 1: Figure out your "why"
Get together a group of your most creative and social media savvy friends (staff and board members, most likely). Ask them to come up with reasons "why" your organization needs financial support. Then, develop an online campaign with those reasons as the theme.
Step 2: Create a plan and implementation strategy
Come up with a goal and a strategy to get there. Can you offer a matching gift in order to make it even more compelling for people to give?
Develop a timeline as well as a "to do" list. For example, who will be responsible for writing the tweets and posts and when will they be posted?
You'll also want to have your thank you letters written and ready to send before the campaign starts.
Step 3: Check your technology
Double check to make sure you can easily make donations online and that all systems are working as intended before you start your campaign.
Monthly Giving – An Extension of #GivingTuesday
There's no time like the present to start your monthly giving program or campaign. So why not solicit a gift that keeps on giving by asking for a monthly contribution as part of your #GivingTuesday campaign?
You can start with as little as $10 per month. Again, make sure your online giving site is set up to highlight monthly giving, and make it easy for donors to do so.
More #GivingTuesday Resources
So what are you going to try this year on #GivingTuesday to get involved? Share your ideas in the comments.