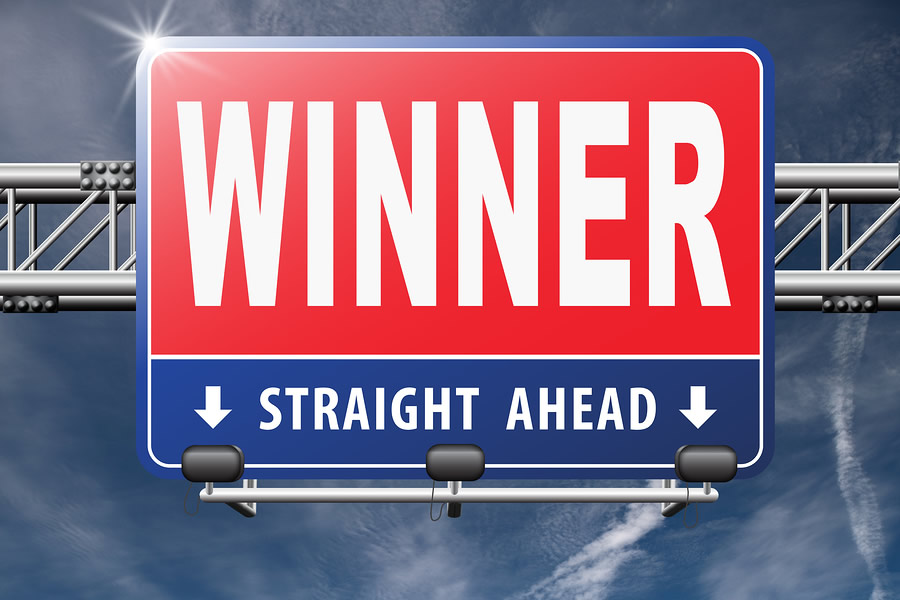 I'm excited to be opening the doors to the fall class of Mastering Major Gifts.
First Things First…
We hope you're getting ready to take your fundraising success to the next level. Here's what I'm going to share today:
We're announcing the winners of the Mastering Major Gifts giveaway
Why I decided to launch Mastering Major Gifts in the first place
What Mastering Major Gifts is about and why it's important for the future of fundraising and philanthropy
Why Mastering Major Gifts?
So why did I create Mastering Major Gifts?
The main purpose of Mastering Major Gifts is to help you:
Learn a proven step-by-step process for raising 5, 6, and 7 figure gifts
Develop an appropriate pipeline of major gift donors for your organization
Gain confidence in securing meetings, as well as for asking for major gifts
I created Mastering Major Gifts as a response to:
Development directors who are frustrated with unrealistic expectations of board members
Lack of formal training on how to raise major gifts
Overreliance on grant writing and fundraising events
Over the course of 7 modules, you'll:
Develop specific and realistic, as well as "reach" goals for your major gifts program
Fill your major gift pipeline with the most appropriate new and loyal major gift donors
Create personalized cultivation plans for your top prospects
Learn strategies to get meetings with those hard-to-meet prospects
Write a strong and compelling case for support
You'll also:
Learn new training exercises and best practices for involving your board members
Acquire time management and accountability tools and techniques
Develop milestones and appropriate metrics for evaluating your major gifts program
I've developed Mastering Major Gifts because I believe that you have the power to change philanthropy at your organization and in your community.
Congratulations to Our Winners!
We've heard from so many inspiring development professionals who had SO MANY great entries for the Mastering Major Gifts contest. Thank you for all the amazing and thoughtful entries.
Picking two winners was VERY difficult.
But after my team and I considered many finalists, we chose two winners. We've reprinted their winning entries below (with some edits for the sake of clarity and readability).
If you get a chance, please congratulate the winners in the comments section on this page.
Winning Entry #1:
Kelly Taranto writes…

I took Amy's course this summer and I am so glad I made the decision to do so.

Mastering Major Gifts has already changed the way I do my day to day work, as well as how I tackle longer-range goals with our major gift program.

When the course started, I was just finishing a fiscal year and starting a new one, so it was perfect timing to do an assessment of my current portfolio/pipeline, review how I spent my time in FY16 and even to take a pause and celebrate my successes beyond just funds raised (Amy's course begins with how to measure success and looking at time management).

One of the things I started to implement immediately was changing how I asked for meetings. Before Mastering Major Gifts, I would reach out to donors or prospects to schedule a visit and get no response. After the cultivation module, I implemented Amy's tips and was able to secure four donors visits right away! I look forward to even more success in the coming months.

This course covers the whole fundraising cycle and is chock full of great tips on how to work smartly, efficiently, and effectively and I highly highly recommend it for anyone thinking about registering.

For anyone who hasn't signed up for this class, you should. I paid for the course out of my own pocket and it was worth every penny. I really enjoyed it and got so much out of it. In fact, I consistently refer back to my notes and implement different things. Right now I'm using the worksheets from module three to revisit my portfolio and build my pipeline.

In other news, with Amy's course I was able to finish my CFRE application and was approved!
Winning Entry #2:
Marcella Varley writes…

My name is Marcella and I'm the Development Manager at Reading Village, a small international nonprofit working to empower indigenous youth in Guatemala. We are finishing up our 10 year anniversary year this December / January and looking to the future for all that we hope to accomplish. Most importantly, expanding our program to reach over 10,000 children through our literacy programs by 2020.

We currently have about 70 major donors ($500 gift or more) and work to keep them engaged in the impact that they make possible. That said, we know we need to not only further develop our current program (create different levels of major donors and different engagement touch points), but also work to find more high-wealth donors. With our very small staff (me and the ED / Founder) and busy Board of Directors, it's been a challenge to increase the gifts from current donors and find NEW major donors.

Having participated in some of Amy's webinars, I am confident that participation in her Mastering Major Gifts course will greatly impact our major donor outreach and success for identifying and pulling in new major donors.

I know that I can take the resources, training and tools from this course and run with them! And I would also be able to share my newly gained knowledge with our board so that they, too, can be more effective in their fundraising efforts.

All of this would help us to effect even more positive change in the world!
Congratulations to Kelly and Marcella! And thanks again to everyone who participated. 🙂
We look forward to welcoming our second place winner (and maybe you, too!) into the Mastering Major Gifts program in just a couple weeks.
And watch your email for an upcoming announcement about our Early Bird Special so you can save BIG on Mastering Major Gifts!