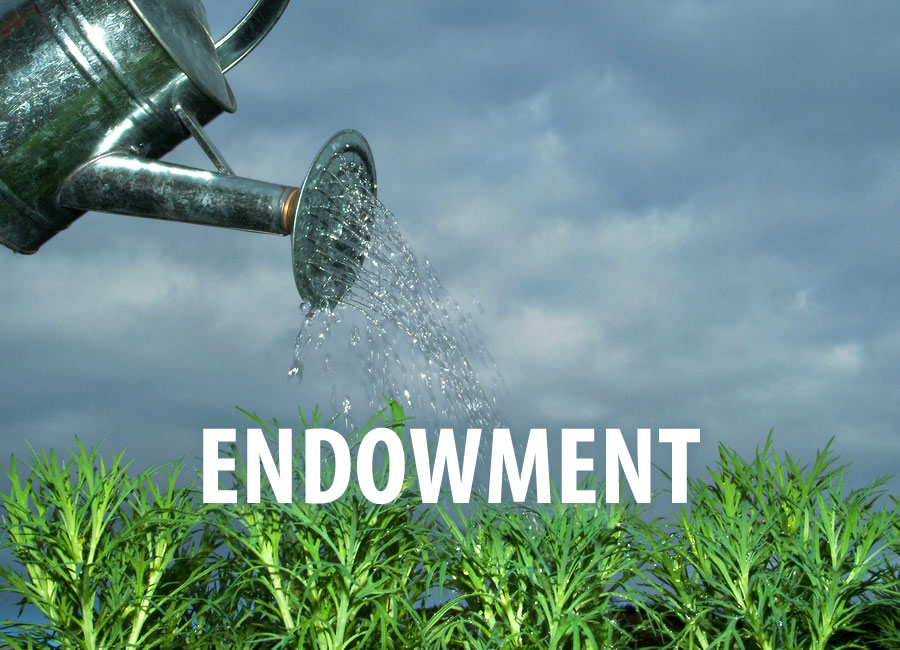 Do you ever wish your organization had an endowment? Do your board members believe an endowment campaign is the answer to all of your fundraising woes?
If you said "Yes," you're not alone.
It would be fantastic if you had a huge reserve, generating interest for your organization. You could kick back, put your feet up, and watch the money roll in.
Unfortunately, it doesn't work that way. Even with more than a billion in the bank, the fundraisers at Harvard are hustling to raise more money.
The Endowment Campaign Myth
The idea of an endowment campaign is a myth. It's the idea that you can raise money, which will solve all your fundraising problems.
From time to time I get calls from development directors who want to start an endowment campaign. And, while I understand why your board members think this is a great idea… it's not. And it's up to you to tell them why.
Let's begin by defining what an endowment is.
What is an endowment?
An endowment (or quasi-endowment) is a fund designated by the donor (or the board) for investing. The interest is used for programs and current operations while the principle is invested.
The reason the idea of a salvation-like endowment campaign is a myth, is that most donor's don't want to fund your endowment. They want to give you money to use now.
So, if you do decide to move ahead with an "endowment campaign," what will you do with the donors who want to give to current operations? Tell them, "No, we're only raising money for endowment right now"…? Ridiculous!
I realize you and your board members may want to grow your endowment, but your donors may not agree. You may find yourself with a large portion of your donors who have no interest in giving for investment purposes.
Endowment is Part of a Larger Multi-Pronged Approach
Instead of thinking about an endowment as a stand-alone campaign, consider how it can be integrated into your annual or capital campaign efforts. Make supporting your endowment one of many choices you provide to donors.
In other words, if you are conducting a capital campaign, endowment can be one of several things for which you are raising funds. In a comprehensive capital campaign, you'll want to give donors choices of areas to support, which might include a variety of capital projects and endowment for programs and services.
Learning to walk before you run
Board members often believe endowment funds are their ticket out of fundraising. This simply isn't true. In fact, raising money for endowment is often harder than raising other types of major gifts for programmatic or capital expenses.
Jumping into an endowment campaign is like trying to run a marathon before you learn to walk. It simply doesn't make sense. Organizations that can't raise major gifts also can't raise endowment funds.
Use planned gifts to grow your endowment
The best way to grow your endowment is with planned gifts, such as bequests, or gifts of life insurance or real estate. These are generally "once in a lifetime" gifts, which are appropriate for building your endowment, because by their very nature, they are one time gifts.
Action Steps
Before starting an endowment campaign, follow these two crucial steps:
Create a policy that all non-donor-designated planned gifts (i.e., the donor hasn't specified what the money is for) go toward an investment fund.
Explain to your leadership team that endowment is one of many things you should be raising money for as part of a comprehensive annual or capital campaign.
So the next time someone at your organization mentioned an endowment campaign, how will you react?
More reading
Check out the following post by Nell Edgington: Kiss that Endowment Dream Goodbye. In beautiful form, Nell explains why endowment campaigns don't make sense for most nonprofits.