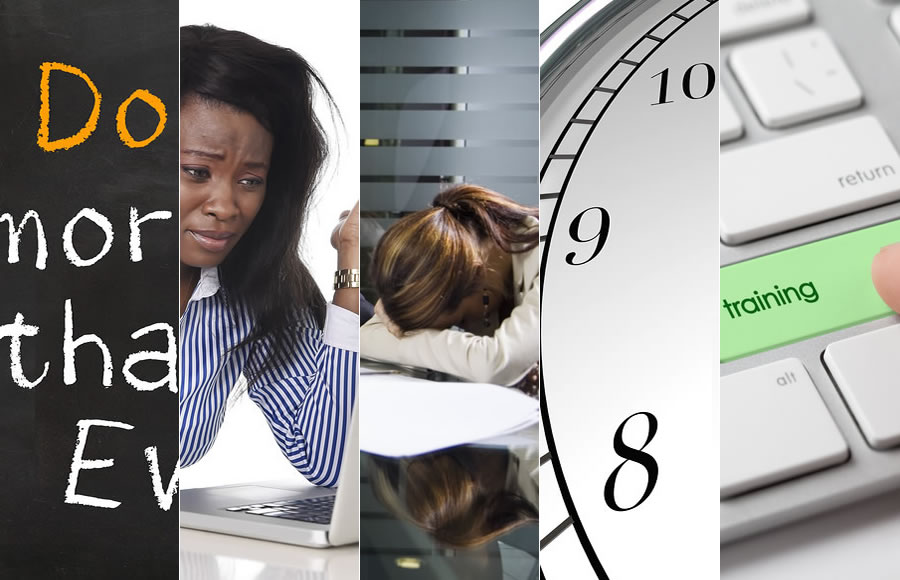 As a fundraiser, you know how important it is to raise major gifts. It's essential for your nonprofit, and if you do it well, it can give your career a major boost.
Unfortunately, there are a number of factors which often get in the way.
However, if you can overcome the obstacles preventing you from raising major gifts, you will most definitely raise significantly more money for your cause. You'll also do wonders for your career.
What's Stopping YOU From Raising Major Gifts?
At the beginning of this year, with your comments and struggles in mind, I developed a new 5-part series to address your biggest concerns about raising major gifts.
Is it Self-Doubt?
Self-doubt is a big stumbling block for so many of you. If you're struggling with a lack of confidence, give this post another read. You'll learn:
How to take your FIRST meaningful action
What to do to break the cycle of inaction
3 ways to crush your major gift raising self-doubt
Read: What's Stopping You from Raising Major Gifts? Part 1: Self-Doubt »
Is it Bad Prospects?
A frequent complaint of development directors is that there are no "good" prospects at their organization. In most cases, that simply isn't true. The reality is that development directors don't know where to look.
In this post, you'll learn:
The ABC's of prospect identification
What to look for in your database
How to go to your inner and outer circles to find good prospects
Read: What's Stopping You from Raising Major Gifts? Part 2: Bad Prospects »
Is it a Lousy Team?
Are you at an organization with a lousy team? The executive director and board members won't help with fundraising? It's time to do something about it or look for another job.
In part 3, you discover:
How to start the conversation with your executive director
How to educate and train your board members to advocate and network
How you can step up yourself with the help of training and team building
Read: What's Stopping You from Raising Major Gifts? Part 3: A Lousy Team »
Is it a Lack of Time?
Time is always a major challenge, especially at smaller nonprofit organizations. Staff members are overworked and underpaid. They have too many responsibilities as it is, without adding major gifts to the workload.
Part 4 covers:
How to implement team meetings to stay on track
How to identify an accountability partner
How to set and stick to deadlines and use incentives
Read: What's Stopping You from Raising Major Gifts? Part 4: No Time »
The #1 Obstacle: No Formal Training
The greatest obstacle is also the easiest to overcome. If you never had the opportunity to get a degree in major gifts, you're not alone. But it's not hard to take charge of your future and get the training you need.
In this final installment, you'll understand:
Why fundraising training truly matters in terms of the bottom line, and is a great investment
The difference between types of training
The reason your career depends on learning to raise major gifts
Read: What's Stopping You from Raising Major Gifts? Part 5: Lack of Training »
No More Excuses — Let's Do This!
If you want to consistently raise major gifts and advance your fundraising career in profound ways, it's time to overcome EVERY obstacle that's standing in your way — and I'd like to be your guide.
---
Mastering Major Gifts
is a comprehensive 7-week online training course that unlocks your
true
major gift fundraising potential. After nearly two decades of working in the nonprofit sector, you'll learn everything I've learned about the very BEST ways to raise major gifts.
Mastering Major Gifts is the first course of its kind…
Developed by an ACFRE (Advanced Certified Fund Raising Executive)
Based on years of experience and academic research
Providing 34.5 hours of CFRE credits
DISCLAIMER: This course isn't right for everyone. But if you're ready to take your fundraising and your career to a whole new level, it could be perfect for you. Take a look and decide for yourself.
---