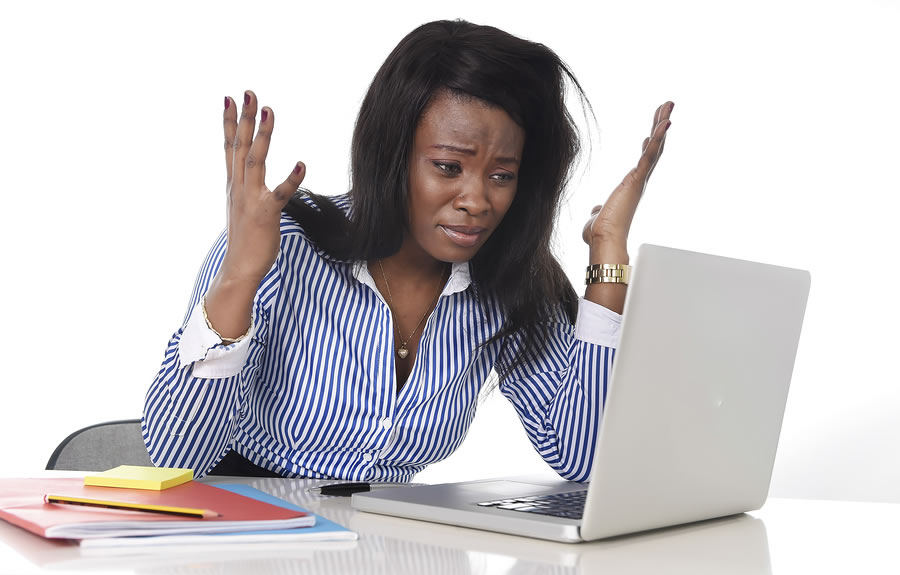 What's Stopping You from Raising Major Gifts?
Part 2 of 5: Bad Prospects
In part 1 of this 5 part miniseries on overcoming every obstacle to raising major gifts, we crushed your self-doubt about raising major gifts. In this post, we'll address the notion that you have the bad prospects (i.e., the wrong prospective donors).
One of the most frequent complaints I hear from board members, executive directors and development directors, is, "We can't raise major gifts because we don't have the right prospects."
They are constantly looking for "new" donors who might be the golden ticket to their financial problem or major gift dreams.
The ABC's of Identifying the Best Major Gifts Prospects
Here's a quick ABC acronym to help you identify the best prospects for your organization.
A – Access
You have access to them, meaning one of your staff or board members is one or two degrees of separation from the prospective donor.
B – Belief
The prospective donor believes in your organization, cause, or mission (or could believe with a little education or cultivation.
C – Capacity
The prospective donor has the ability to make the gift you are looking for.
Andrea Kihlstedt and Andy Robinson in their brilliant book, Train Your Board to Raise Money, remind us that this is also the order in which you need to consider these important attributes. "Access" comes first and "capacity" comes last on purpose. They remind us that most people think of it backwards and first try to identify "rich" people (or those with capacity).
To understand how backward this way of thinking is, consider Oprah Winfrey as a prospect. It doesn't matter how much money she has, because if you don't have access to her, and she doesn't believe in your cause, then you have no chance of getting a gift.
Top 3 Ways to Determine your Best Prospective Donors
Here are my top 3 ways to identify the best prospective donors for your organization.
1. Look in your database.
Most people believe that the people in your database (in other words, your current donors) are poor prospects, simply because they haven't given a big gift… yet.
However, if you consider the ABC's above, these are people that (A) you already have access to them, and (B) already believe in your cause. Therefore, they are the BEST prospects for your organization. But where's (C) the capacity, you ask?
Most donors aren't giving as much as they could — capacity. So it's up to you to cultivate your current donors and ask for more.
2. Start with your inner circle.
Similar to #1, start with the people who are the closest to your organization. This includes:
Current board members
Past board members
Volunteers
Clients
Staff
Current donors
These people also already have both "A" and "B" (access and belief).
Now, you might be thinking that the people you have access to and who believe in your cause lack capacity. And, while that might be true in some cases, it's not true with most American charities.
You may assume that people you have access to don't have the ability to give more, but it's more than likely that you're wrong — and you won't know until you ask.
Of course, having your list screened (wealth screening) will help you determine who has more than you thought.
3. Go to the next layer.
Once you've exhausted the donors in your database, and the people in your inner circle (which I would argue should take a very long time), then it's time to go outside your inner circle to the next layer.
Your current board members are your key to the next layer. If your current board members can't introduce you to anyone new, it might be time to grow and expand your board to wider circles and networks.
But I remind you — unless you've thoroughly exhausted your current donors and first layer contacts, you truly don't yet know who your best prospects are.
So now you know how to gain access to the right prospective donors.
We'll tackle the other major obstacles in the remainder of this series. But right now, I want to hear from you. Leave a comment below and tell me what other concerns you have about finding the right major gifts prospects for your cause.
---
This is part 2 of 5 of a 5-part miniseries: What's Stopping You from Raising Major Gifts? Be sure to read the other posts to overcome every obstacle to raising major gifts — because you can do it!