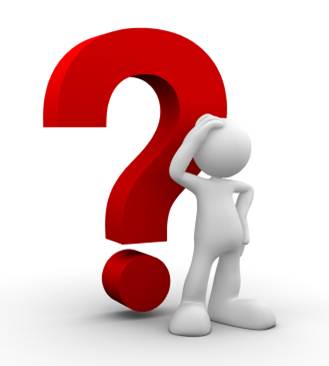 Maybe you don't yet need to hire a fundraising consultant or coach — what you need instead is just the answer to a burning question about fundraising (possibly even one you've been embarrassed to ask).
If that's the case, you'll be excited to learn about my new video blog series: Ask the Fundraising Expert.
Ask the Fundraising Expert: A New Video Series
Frequently, I receive emails or requests via Facebook about specific fundraising topics that are easy for me to answer right then and there — and, in fact, I get a lot of duplicate questions! So it makes sense to me to present fundraising questions and answers in a format where they're easily available to everyone who might be facing the same challenge.
And remember, there are no "stupid" questions. It's likely that many other people share your same questions.
Asking Me Your Questions
If you have a question about a specific fundraising topic, you can ask me any number of ways:
Contact me through my site
Post it in the comments of a blog post (i.e., below)
Post it in the YouTube comments of an upcoming "Ask the Fundraising Expert" post
Now, let's get started. A written review of my advice appears below the video.
How to Get 100% Board Participation
Our first fundraising question comes from Mary, who asks:
"I know from reading your books that it's important for us to achieve 100% from our board members in terms of fundraising, both by making gifts themselves and by asking for gifts from others. That said, I'm having trouble coming up with a way to explain this concept to our board, many of whom feel they're giving enough because, after all, they're volunteering their time. What should I say to them?"
This is an excellent question!
It's frequently the case that even experienced fundraising staff members feel a bit intimidated when it comes to talking to their board about "giving and getting."
For one thing, it can feel as though you're asking them to pay your salary — after all, your income does depend on contributions. And for another, in a sense your board is collectively your employer. I have yet to meet someone who's comfortable telling their boss what to do.
What to Say to Your Board:
Here is the best way to explain the importance of 100% participation to your board members:
As members of our board of directors, your unique role as high-level volunteers makes each of you perfect for the role of raising money. You care so much about our mission that you're giving this organization your very valuable time.

When we solicit funds as staff members of the organization, prospects might see us as acting in our own financial interest. When you ask, however, it's obvious from the start that you're asking because you have a real passion for our work.

When it comes to giving as well as getting funds, all of the experts say that donors are much more receptive to being asked by their peers who have already given — people who have put their money where their mouths are, so to speak.

When you make a financial gift in addition to giving your time, you're setting a strong example for others to follow. And, as you know, your gift will make a huge difference to the people (animals, environment, etc.) that we serve.
Another Approach:
And, if those reasons aren't enough, you can say something like:
Many savvy donors (including institutional donors) want to know if the entire board gives before they make a gift. After all, why should they (donors) make a donation if our own board members won't?
To help board members with accountability, try using this sample Board Member Expectation Form.
That's all for this week's Ask the Fundraising Expert. Keep watching this blog or subscribe to my YouTube channel for more questions and answers.
Fundraising is hard. But it doesn't have to be complicated.
Be sure to ask me your burning question about any aspect of fundraising. Ask in the comments below or contact me. Your question could even be the focus of an upcoming video post, so don't be shy!