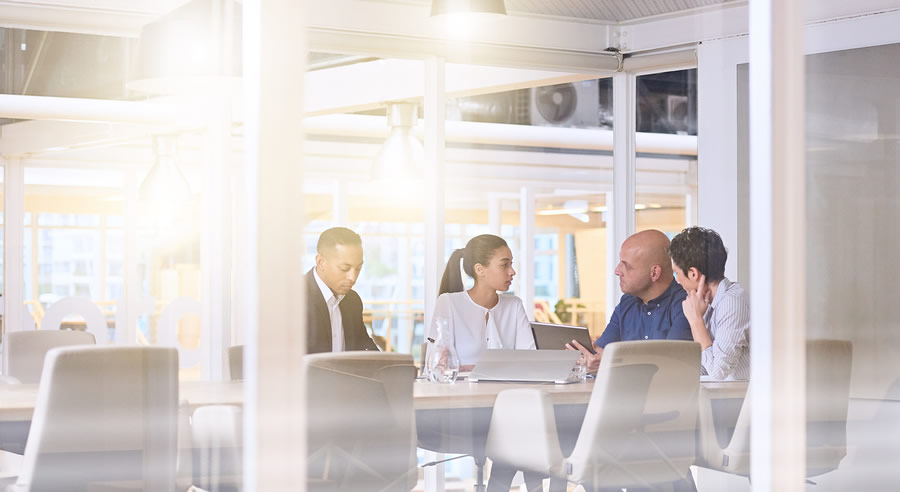 This post is an oldie, but goodie, and it's always relevant since it's vitally important that board members fully participate and give. I've reworked and expanded this post to help you encourage your board members to fully participate and contribute to your cause.
---
Whether I'm working with a client or speaking at a conference, the most common complaint I hear every day from nonprofit executive directors and development professionals is this:
My board members refuse to help with fundraising.
How about you? Do all of your board members give to your annual fund? Do you have 100% board participation with fundraising?
Let's break this up into two sections. First, we'll look at why board members often don't help with your fundraising efforts. Then we'll focus on their top 3 excuses not to give themselves.
3 Reasons Board Members Won't Help with Fundraising
Sadly, many executive directors and development professionals struggle with the fundamental issue of how to get ALL of their board members to contribute and participate.
The good news is that YOU have it within YOUR power to address the three biggest reasons board members fail to participate.
1. There's no expectation for board members to contribute.
The first mistake made by many nonprofit organizations is that they don't have formal board member expectations or job descriptions. Therefore, board members are recruited with no real understanding of what they're expected to do.
Do you have written board expectations? Do they include making a personal donation to the organization and helping with fundraising? Check out this sample board member expectation form to help you get started.
2. You haven't provided them with the materials they need.
Many board members don't help with fundraising because they haven't been given the tools they need to help with various tasks and activities.
If you want board members to help with fundraising, it falls on you to provide them with specific tasks and the materials they'll need to carry out those tasks. For example, if you want them to make phone calls to previous donors, provide them with everything they'll need to be successful:
name and contact information
donor history
a basic script
key talking points
examples of how their donation will be used
It's a two-way street. Board members need to feel supported by your nonprofit in order to help support your nonprofit. And that brings us to number three…
3. You haven't trained your board members.
Most board members are not professional fundraisers. Many even hate the idea of fundraising. If you expect them to help, you'll need to provide them with formal, ongoing training.
In order to turn your board from a "governance only" board into a "fundraising machine," you'll want to invest time and resources in an annual fundraising board retreat, plus regular mini-trainings at each board meeting. It's not enough to train them annually and then assume they'll retain what was said. Board members need ongoing training and encouragement to be confident and effective.
You can provide the training internally or hire a consultant. Alternately, you might try doing a swap with a development professional in your area, so each board gets trained by an outsider for free.
3 Excuses Board Members Give for Not Giving to Your Cause
It's critical for your board members to give first, before they can even consider asking others. So how can you get your board members to give?
Below are the top 3 excuses board members use again and again for not giving to your cause.
1. "I give my time — why should I also give my money?"
To me, this excuse is the worst of all.
Apart from staff, board members are the closest people to your organization. They should be passionate about your mission, have a deep understanding of your programs and services, and have intimate knowledge of your budget and needs. Therefore, they should be the first in line to give.
Many of the most generous donors to philanthropic causes are also actively involved and engaged with the organizations to which they give. If your board members are the closest people to your organization and still don't feel compelled to give, then you probably haven't done enough to recruit the right board members.
In addition, if board members aren't moved to give, then why should anyone else? Board members who don't give are damaging your opportunity to fundraise from others.
2. "I don't have any money to give."
You might hear that your board members are teachers and direct care workers, or maybe even be your clients — therefore they don't have any money to spare.
To be fair, these are excuses I usually hear from staff members, generally not from board members. But my response is the same:
Everyone can give something.
I repeat: everyone can give something… even if it's only a dollar.
If you have a client representative on your board, then that's a fine contribution from that individual. However, there's generally no reason to have more than one client on your board as a representative of that population.
If your board is filled with teachers and social workers, then your board is not professionally diverse and you'll want to work on that issue as well. If you've filled your board with people who don't have the capacity to make any sort of meaningful gifts, then activate your board nominating committee and work on getting new faces on your board — some with deep pockets, if possible!
3. "Nobody ever asked me."
Do you have a formal asking process for your board members?
I often discover that board members receive the same exact appeal letter or phone call that all other donors and supporters receive. If you're not soliciting your board members personally and individually, you're less likely to receive a gift from them.
Does this sound familiar? Do you have a process to ask each board member for their gift, or are they asked as a group or by mail?
Implement a simple action plan to ask each board member for their gift individually. After all, how can board members be expected to ask others to invest in a cause that they're not willing to invest in themselves?
---
How many of the above reasons and excuses apply to your board? What are you doing (or going to do) to turn it around?