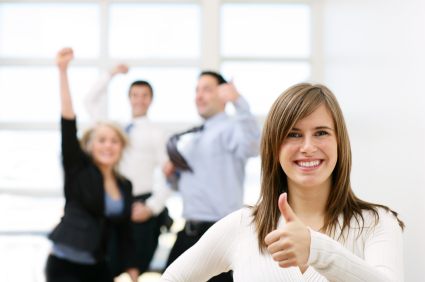 Last week I attended the Gift Planning Council of New Jersey's annual conference. I wish you could have been there with me. It reinforced my belief that even small shops can raise a ton of money.
Here are some terrific tips from the conference for you to implement today!
Focus on Gifts that Don't Impact Cash Flow
Are you actively soliciting planned gifts? If not, you're missing out on a huge opportunity.
Due to the economy, many people are more cautious about making outright gifts. Therefore, in order for your organization to receive the largest gifts possible, you need to be asking for bequests and other types of planned gifts.
According to Viken Mikaelian of Virtual Giving, there are many types of planned gifts that are easy to give and receive, such as:
bequests
life insurance
stock
Instead of talking about bequests per se, use language like, "Make a gift that costs nothing during your lifetime," to help donors understand the benefits.
Use Technology to Keep in Touch with Donors
Communicate with donors the way they are communicating with their children and grandchildren. For example, Skype and other types of video chat applications.
Thanks to these technologies, the excuse of distance and lack of time no longer apply. A ten minute video chat keeps donors feeling connected with you and your organization. Lynne Wester of Yeshiva University suggests sending planned giving donors a web cam (less than $30) and teaching them how to use Skype. It's a great investment and a perfect way to keep in touch.
Use the Power of Social Media to Leverage your Reach
Social media isn't a one way communication tool. It's meant to engage people, which is why Facebook is so popular. If you're just "making announcements" on your sites, you're not engaging with people.
Ask questions, encourage feedback, and get into conversations. Provide meaningful information that people would want to share with others. Allison Fine, the conference keynote, encouraged audience members to practice asking questions, rather than simply "telling" on social media.
Thank People in a Heartfelt and Meaningful Way
What are you really doing to thank your donors?
Sending letters? Nice, but boring.
How do they know that you really appreciate them?
What about thank you videos?
You don't need fancy or expensive equipment, but can do it in-house with an inexpensive camera. Some fantastic examples can be found at Philanthropy.com: How to Make Great Thank-You Videos.
---
Many of these suggestions apply to planned giving and other types of donors and gifts. Consider all of them and how they could work for your organization today.
Already using some? How are they working? Share your experience in the comments.