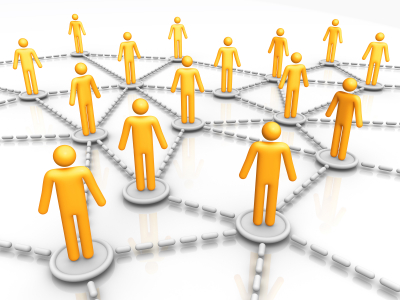 Have you ever felt frustrated with your nonprofit's board members? If so, join the club.
As I said in the first post in the Year of the Fundraising Board series, board issues are one of the most common challenges my nonprofit clients face.
Before we dive in to the nitty-gritty of crafting a fundraising board, then, it makes sense to take a moment to outline the exact roles and responsibilities of nonprofit boards.
What Are Your Board Members Responsible For?
Obviously, the roles that different nonprofit board members play can vary widely depending on a particular organization's size, age, budget, and mission.
In other words, the jobs of board members serving a brand new nonprofit with no staff will look a lot different than those of a board serving a more mature organization with several employees.
But regardless of whether your nonprofit is large or small, old or new — or somewhere in the middle — your board is responsible for three main areas:
1. Policy and Governance
Your board holds the vision for your organization, and it's their job (with input from staff leadership, if any) to set your organization's major goals and decide what strategies you'll use to accomplish those goals. The board also decides on and interprets your nonprofit's bylaws and is responsible for interviewing, hiring, and supervising the Executive Director.
2. Advocacy
Your board is responsible for spreading the good word about your organization, and advocating on your organization's behalf when necessary and appropriate.
3. Fiduciary
This means that your board is responsible for seeing to the financial health of your organization, as well as insuring that you're complying with any laws or regulations related to your work. This includes fundraising and all aspects of financial responsibility.
Unfortunately, I have run into way too many nonprofit boards — and nonprofit staff members — who don't understand that their board members' fiduciary responsibility doesn't end with balancing the books! In fact, that's just the beginning.
Ideally, your board is also responsible for contributing to your nonprofit's financial health by helping with fundraising and giving gifts themselves.
Your Board's Role in Fundraising
You're probably familiar with the term, "Give and get," which basically sums up the idea that the members of nonprofit boards should give a gift and solicit gifts as well. I'll talk about the reasons that every member of your board needs to make their own gift in an upcoming post.
Right now, though, let's focus on your board's role in the fundraising process.
Generally speaking, there are four primary sets of fundraising-related tasks that board members should be part of:
1. Identifying Prospects
Each member of your board should be able to introduce you to several potential donors.
2. Cultivating Donors
Members of your board should be able to help build relationships between the organization and their contacts.
3. Soliciting Gifts
No one has more credibility in a major gift ask meeting than a board member. After all, the members of your board know your organization better than almost anyone, and they're already setting a standard for support by volunteering their time (and giving their money).
4. Stewardship
Stewardship tasks run a wide gamut from making thank-you calls and writing thank-you letters, to letting donors know how their gift was used.
Evaluating Your Board
In a perfect world, every member of every nonprofit board would be thrilled to take on all four of these key responsibilities.
Obviously, we don't live in that world. At least, not yet.
Some members of your board may never be able to make an ask, and that's okay. However, every single member should do something, whether that means asking for gifts themselves or adding handwritten notes to your thank you cards.
We'll talk about all of the fundraising tasks your board should help with — and how to make their work easy and enjoyable — as this year goes on.
In the meantime, though, you'll start with a simple evaluation.
This Week's Task

Your assignment for this week is to evaluate your board.

Make a quick list: Who already helps with fundraising, and who doesn't? What specific tasks do they do? What are three simple things you can do to help your board members help with fundraising.

Knowing who's doing what (and who's not) is the first step in building a better board.
What specific problems have you faced in regards to enforcing your board member's roles and responsibilities? Let me know in the comments.
---
This post is part of my Year of the Fundraising Board series. Check out the entire series to learn how to create a stronger, smarter, and super motivated nonprofit board.