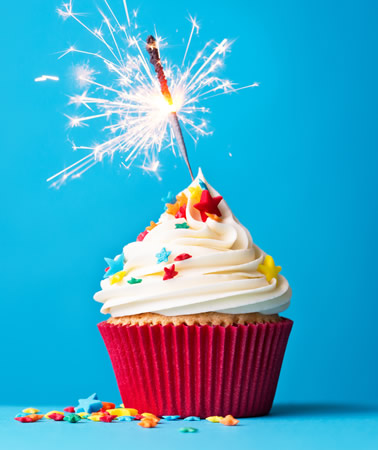 This week I celebrated a milestone birthday. Yes, it was the big 40! So naturally, I've spent some time reflecting on my life and business.
"Have I helped people to the best of my ability?"
"What can I do better over the coming months and years?"
"What are my long term goals?"
Looking Back
In my January, I declared 2015 as the Year of the Fundraising Board on this blog. The last time I dedicated an entire year to a single theme was in 2013 with the Major Gifts Challenge.
Recently I looked back over those Major Gifts Challenge posts, and it occurred to me that I didn't spend a lot of time on boards and board development that year. I published one post on leveraging your board for major gift fundraising, and a second dedicated to using board retreats as a springboard for major gifts. But I didn't come close to the detail that I'm providing now.
Still, I think I can be doing better. And that's where you come in.
Help Me to Help You
Before we go much further with the Year of the Board, please help me to help you (and your board) by considering this question:
How did your nonprofit board do during the Major Gifts Challenge?
Specifically…
Did your board play an active part in identifying, cultivating, thanking, and/or asking potential major gift donors?
Were you able to move your board into 100% participation – that is, does each person on your board give a major gift and help with fundraising?
Was your board "on board" in terms of giving you the time and space you needed to start or expand your nonprofit's major gifts work?
Was there anything that went particularly well? On the other hand, where were you challenged or stuck?
Think about these questions for a moment, then dive into this week's task.
This Week's Task

Whether or not you participated in 2013's Major Gifts Challenge, take a moment to think about your #1 question or challenge in terms of getting your board to participate in giving and getting major gifts.

Then, post your question or challenge in the comments below and I'll be happy to help. Or, if you prefer, contact me directly.
As we go forward this year, I plan to cover anything and everything you need to know to recruit, retain, orient and train an active, engaged board that's ready to fulfill all of their responsibilities — including helping with fundraising.
But I also don't want to gloss over a big thrust of my work — here on the blog, in print and with my clients — helping smaller shops develop a sustainable, thriving major gifts program.
Nonprofit Boards and Major Gifts, Perfect Together
Nonprofit boards and major gifts, after all, go together like springtime and crocuses: ideally, one leads to the other!
With that in mind, let me know what you need to learn about board development specifically as it relates to major gifts, and I'll give you what you need to get unstuck and moving forward.
Plus, it's never too late to start the Major Gifts Challenge.
If you didn't take part in the Major Gifts Challenge, there's no reason not to get started right now! The Major Gifts Challenge is structured a lot like the current series. Each post is followed by a straight-forward task you can complete in just a few hours or less.
In other words, every post in both the Major Gifts Challenge and the Year of the Fundraising Board are structured to fit into your current workload while making your efforts much more productive.
So take a look, and let's spend some time talking specifically about your #1 question or challenge relating to boards and major gifts — be sure to post it below!
---
This post is part of my Year of the Fundraising Board series. Check out the entire series to learn how to create a stronger, smarter, and super motivated nonprofit board.