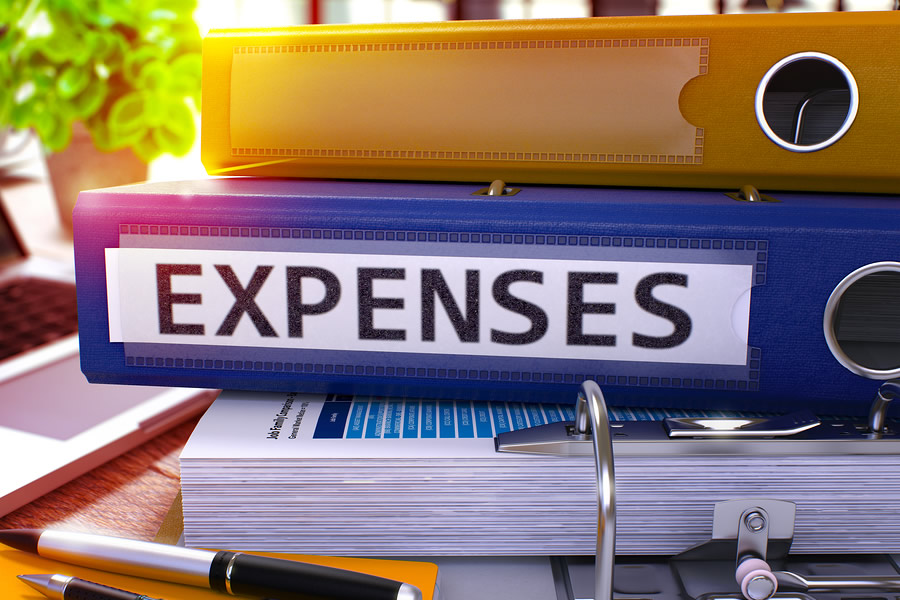 For many years the nonprofit sector has been battling the "overhead myth".
The overhead myth is the idea that overhead costs (administrative and fundraising) are bad. But the truth is, every organization in both the corporate and philanthropic sectors require overhead (or operating) costs, and they could not function without them.
Overhead costs are comprised of expenses related to administrative and corporate costs, including:
executive director and CEO's salaries
fundraising-related costs
research and development
Note, however, that when money is spent on research and development in the corporate sector, it's called an investment rather than an expense.
Nonprofits need to learn from their corporate counterparts and start investing in the organization and its staff members.
Who Perpetuates the Overhead Myth?
Sadly, the overhead myth is not only perpetuated by the media and donors, but by nonprofit professionals and board members too.
I've been at more than one board meeting where board members and staff members take pride in their low overhead costs. Not to mention nonprofit leaders bragging about zero percent of donor contributions going to fundraising costs. What a fabrication!
As leaders in the nonprofit sector, we need to realize that high fundraising costs are often an investment in future fundraising, and therefore impacts the ability of the organization to expand and grow. By not investing in fundraising, nonprofit leaders are deciding to stunt growth potential of the organization.
Prioritizing Impact vs. Overhead
I often wonder why donors prioritize overhead over impact. For example, why is an organization with lower overhead automatically "better" in the donor's eyes?
If organization "A" has 10% overhead, but doesn't regularly evaluate its programs and services, it has no basis on which to claim success towards its mission. In fact, the staff there doesn't really know if they are making any progress at all.
On the other hand, if organization "B" has 45% overhead, but regularly evaluates its programs and adjusts programs and services as appropriate and necessary, they can say for sure exactly what impact they are having.
Which would you rather give to — organization "A" or "B"?
Moving Your Nonprofit in the Right Direction
Although we have been having the overhead myth conversation for many decades, there hasn't been much progress in terms of the shape of the conversation, until now…
Recently, Curtis Klotz of the Nonprofits Assistance Fund developed a brilliant new way to talk about overhead in his post, Balancing the Mission Checkbook.
Overhead as a critical component of each program
Instead of thinking about overhead as separate percentage of an organization's budget, the Nonprofits Assistance Fund has created a diagram to help donors and supporters think about overhead costs as a critical component of each program.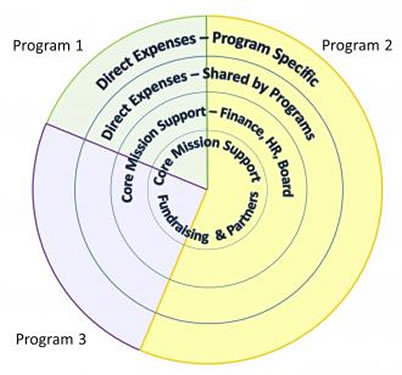 This new visual clearly helps donors and community members understand the central function of overhead and administrative costs, which are in the center of the diagram. No programs or services could operate without these fundamental expenses.
The Solution to the Overhead Myth
We must continue the overhead conversation. It's up to us to help our board and staff members, donors, and community members understand the crucial role overhead expenses play in our ability to do good work. And, remember to make the important distinction between overhead and impact.
What are your thoughts on this topic? Leave your comment below and join the discussion.