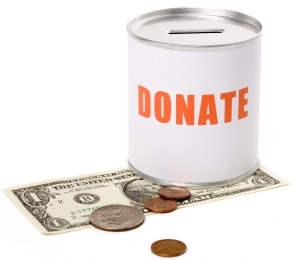 Yesterday I heard a report on the radio that made me frustrated and angry.
The reporter had recently completed an in-depth survey of all the emergency response agencies to the crisis in Japan. What was their conclusion? If you really want to help, send cash!
Is this rocket science? Did we really in need a study to tell us this?
Maybe we did.
For some reason people want to send supplies more than money. This is so strange to me, because in my mind, it should be obvious that these agencies need cash, not cans of soup. Think of the cost and logistics of sending a can of soup, or even a blanket to Japan.
Trust the Nonprofits and Just Send Cash
As nonprofits, we often spend too much time trying to figure out how to please the donor — so much so that it comes at too high of a cost to us. Why make the Red Cross struggle at a time like this by making them come up with creative, cost effective ways to ship supplies to Japan? I'm thrilled that the message is finally out — JUST SEND CASH and trust them to determine the best way to help. It is their business, after all.
Unfortunately, it probably does come down to trust. Americans often don't trust charities to do the right thing with their hard-earned donations, so they want to give "things" instead. Unfortunately, these things are not always necessary and the cost of transporting them can be prohibitively high.
I hear this story all too often — a donor wants to give something (even money) for something specific that the nonprofit doesn't need or want. The nonprofit struggles to find a way to accept the gift, rather than explaining to the donor why something else would be more helpful. After all, the donor should want to see the organization be successful and fulfill its mission.
The Moral for Nonprofits
The moral for you as a nonprofit is simple: don't be afraid to tell your donors what you really need and why. Hopefully they'll understand. But if not, at least you won't be stuck with cans of soup.
How about you?
What's your experience with accepting things rather than money? Have you ever had to turn something away because your organization couldn't use it? Leave a comment and tell me about your frustrations.