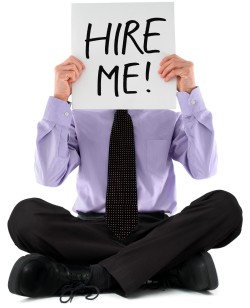 Frequently my clients ask for help in hiring new or first time development staff. To hire an exceptional development director takes real skill.
There are two main things I look for:
A specific fundraising skill-set.
A good personality match for the organization.
Post a Development Director Job Description
The first task is to write a job description. Feel free to copy from other similar job descriptions. Don't be too specific with requirements, because potentially great candidates have all different types of backgrounds and experiences. You wouldn't want to scare applicants off by having too many restrictions or requirements.
Things you'll need: be sure to ask for a cover letter (you want to see their writing style), resume, salary requirements, and references.
Once you are satisfied with your job description, it is time to post. Determine where you will get the most bang for your advertising buck. These days, I post electronically only on idealist.org, AFP and the Chronicle of Philanthropy.
Bookmark these sites!
What to Look For in a Development Director
The next step is to wait for resumes to roll in. And in the current job market, they inevitably do. Look for prior development experience, longevity at jobs, increasing levels of responsibility, and dollars raised. Any fundraiser's resume without dollar figures included on it should be a red flag. Of course, the size and type of organization will determine what is or is not an impressive amount. Someone at a large, national organization should have raised significantly more than someone at a small, grassroots nonprofit.
Depending on the position you are looking to fill, credentials and certification are important. I always favor someone with a CFRE, because I know they are committed to the field of fundraising.
A Note to Development Director Job Seekers
For those job seekers out there, a very important note: don't lie on your resume (or in the interview, for that matter). I had what I would consider an "A" candidate on paper. His resume was right at the top of my "to interview" pile. His resume stated that he's was a longstanding member of NSFRE. RED FLAG. (For those of you old time AFP members, you know that's a big lie.) NSFRE hasn't existed for more than a decade. This lead me to ask what else he's fabricated (or worse) on his resume?
The Growing Shrinking World of Fundraising
Also, the world of fundraising is very small and even smaller now, thanks to social media. The chances that I know someone who knows you or someone who works at your organization is very high.
A few weeks back, I received a fantastic looking resume. Unfortunately for that candidate, I knew several people at the organizations where he'd worked. So of course I picked up the phone to get the scoop on his job performance. Guess what? He didn't get an interview.
Finally, once you've sorted through the good, the bad, and the ugly, it's time to pick your favorites and schedule interviews.
Interviewing Your Future Development Director
The first interview will determine that the person knows what they claim to know on their resume. In other words, do they have the skills you need? It's extremely helpful to have an experienced fundraiser in the first interview to help determine whether or not the candidate knows what they are talking about in fundraising terms.
After that, hiring decisions are often about the personality fit for an organization. After all, the executive director will need to work with this person day in and day out. They will need to get along, enjoy each other, and trust one another.
After narrowing it down to two finalists, it's a good idea to bring candidates back for a second interview with additional staff and board members. Make sure they present themselves well a second time and the good vibes are still there.
Once you've made the decision, offer the job and negotiate terms. Then you'll be well on your way to having a fantastic development director working with your organization.
Need Help? I'm Happy to Assist
If you or someone you know needs help hiring development staff, contact me. I've got a lengthy track record of success in this area and I'd be happy to help.
Your Hiring Experiences?
What about you? What sort of experiences have you had hiring development staff? Any winners? Any nightmare candidates? Do tell in the comments.