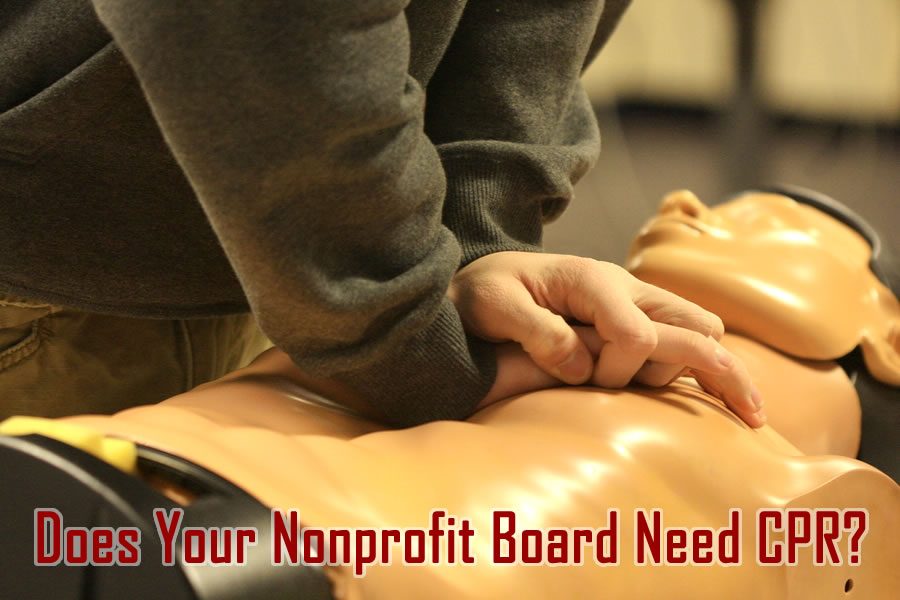 Every once in a while I invite a guest blogger to contribute to my blog because they have something interesting or different to say. My friend and colleague, Susan Schaefer, recently published a new book about Nonprofit Boards. Since it fits in nicely with my "board" theme this year, I invited her to write about governance committees.
---
Does Your Nonprofit Board Need CPR?
By Susan Schaefer, CFRE
Which of these best describes your board's health?
Fit
Frail
Debilitated
If yours could use a lift, the best medical team may be a governance committee. Run well, that group is the most effective — and most overlooked — solution to your board's wellbeing.
The Doctor Is In
Despite the typical emphasis on finance, executive and fundraising subgroups, governance committees can be the most critical, since a job well done affects all other board functioning. Among their key responsibilities:
Find, retain, and release board members
Analyze the need for and organize educational opportunities
Monitor members' individual and the full board's performance
The tools to implement these initiatives are well-known. They include bylaws, board commitment forms and individual and group assessments. A governance committee's power lies in its ability to help fellow members explore their collective values and expectations—and act upon them.
When organized, diplomatic people fill the committee's ranks, they can ensure that the above tools are used to their fullest extent. The committee can work magic when it holds board members to the agreed-upon standards. No threats necessary. The best enforcement comes from polite, persistent messaging, and the willingness to follow through.
Year-round Check-ups and Check-ins
I recently worked with a board that was struggling to make a quorum at its meetings. The governance committee chair suggested that the full board discuss the topic of attendance. Expectations made their way into a board commitment form:
Members must attend 80 percent of meetings.
Everyone signed a copy of the form to acknowledge dedication to its contents.
Those who fell below the minimum number of meetings received a call from a committee member who provided gentle reminders about the benchmark, and asked whether the board's responsibilities have become too much for the member.
This began a series of conversations that either propelled the stray member back to engagement, or spurred that person to leave the board. If the latter, the committee rep helped the departing member find another suitable volunteer position. The process refreshed the board via both new and veteran members.
If your board members are doing too little, doing too much, staying too long, leaving too soon, or creating any number of other disturbances, it may be time for you to create or revive a governance-focused group.
Susan Schaefer, CFRE is co-author of Nonprofit Board Service for the GENIUS and principal of Resource Partners LLC.
---
Final Thoughts from Amy
The notion that one committee is responsible for strengthening (or not) your entire board is an important one. No matter what you call it (the committee), the method you use to recruit board members, train them, and release others is extremely important. Join the conversation and check out Susan's new book.
Let us know what you think in the comments.