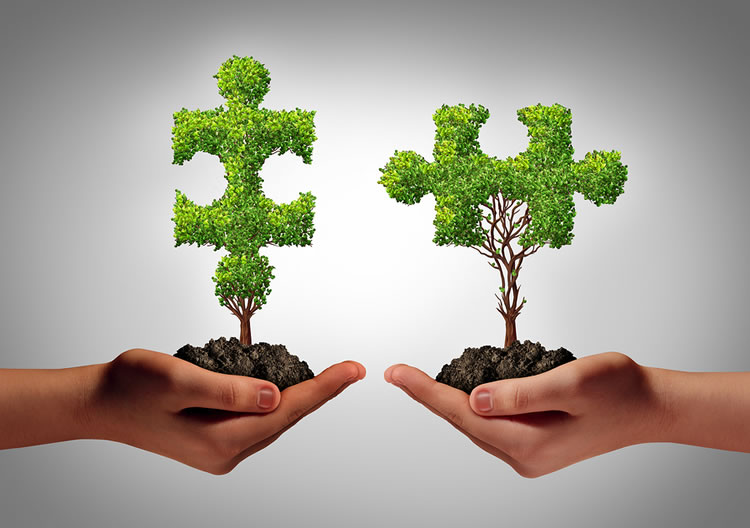 Although many fundraisers understand "academically" that building relationships with donors is key to raising funds, I've found that many don't really know what cultivation really means or how to go about it.
This week, I'm speaking to a group of fundraisers in Texas.
My keynote is on how to get started raising major gifts. But before the main session, they asked me to do a smaller session with a select group on cultivation.
cultivation [kuhl-tuh-vey-shuh n] – (noun) – the act or art of building relationships with your donors.
This is a good definition, but it would be better if it read, "…the act or art of building one-on-one relationships with your donors."
Just Like a Marriage Proposal
Fundraisers like to use the analogy of a marriage proposal when talking about cultivation and major gifts.
You wouldn't ask someone to marry you on the first date, and you shouldn't ask someone for a major gift on the first meeting. Before asking either of these extremely important questions, it's imperative that you get to know one another first. This includes a prospective donor getting to know your organization well — and you them.
When I ask fundraisers what they do to build relationships with donors, I get a range of answers, but someone always says, "invite them to an event." While inviting your prospective donors to your organization's events is a fine thing to do, it's not necessarily the best way to build relationships. You certainly wouldn't want to have a first date at a party, so why would you try to get to know your donors at your organization's events?
When trying to determine how to cultivate potential donors, think about how you build and maintain relationships with other people in your life — like your friends and family… or even romantic relationships.
Finding Common Ground
You start out meeting someone and in order to find out if you have anything in common, you get together one-on-one for coffee or to share a meal. In order to maintain relationships, it's important to stay in touch by email, phone, and in person.
It's no different with potential donors. Although you don't have to be "best friends" with your donors, it will be important to find things you have in common — like your organization — and stay in touch on a regular and ongoing basis.
5 Open-Ended Questions to REALLY Get to Know Your Donors
In order to get to know donors, ask important, open ended questions, such as:
What do you love most about our organization?
Why is our mission/cause important to you?
What made you give in the first place and why do you continue to give?
What would you like to see our organization do better?
How would you like to get more involved?
The goal of cultivation is to build strong enough relationships with donors so they want to support the organization is bigger and more meaningful ways.
And remember, one-on-one relationships are the strongest kind.
Get Your Board Involved, Too
It's important to get your board members involved as well.
Invite your board members to select two or three of your prospective donors (it's better if they have established relationships with the individuals they choose). Have those board members serve as the primary liaison between the donor and your organization.
They should be calling them with updates, sitting with them at your events, bringing them on a tour of your programs, and inviting them to meet with your Executive Director. (Of course, this will take effort from you — prompting and reminding your board members to take these important steps.)
This Week's Task

Set up a cultivation schedule for each of your major donors. This will include times when you (or your board members) can see them individually as well as group settings, call them, write them, etc.

You can adapt this sample cultivation plan I've created to work for your organization.
I'd love to hear from you. What have you tried to build relationships with your donors? Let me know in the comments.
---
This post is part of my Year of the Fundraising Board series. Check out the entire series to learn how to create a stronger, smarter, and super motivated nonprofit board.