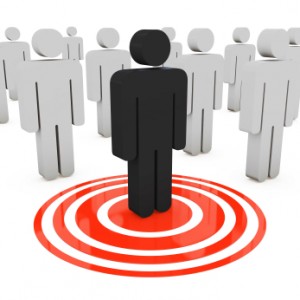 Take a few moments to ask yourself the following questions.
What impact is your organization making? Are you changing the world?
Do your donors know what your impact truly is?
And, do they understand how their contributions impact your outcomes?
Communicating Impact to Your Donors
This morning, I attended the 3rd Annual Summit on Philanthropy, hosted jointly by the Association of Fundraising Professionals (AFP) NY and NJ chapters. The first speaker was Andrew Watt, the new President & CEO of AFP.
Mr. Watt spoke about how donors are increasingly more interested in the impact they are having on the world, and how we as fundraisers, must learn to engage donors in a more meaningful way.
According to Mr. Watt, the donors of today are looking to achieve exponentially greater impact. It falls on us to figure out how to leverage them to do so. He went on to say that once we have successfully engaged someone with our organization, we need to have a strategy to keep them. We're not doing a good enough job of communicating the amount of impact that one donor can have. This is especially important as we move toward year-end giving.
Engaging Donors Across Demographics
The second speaker of the morning was Odessa Dejos from Changing Our World. Ms. Dejos spoke of a survey recently completed by Changing Our World which identified a few important takeaways for fundraisers.
First, as demographics in the US change and life expectancy increases, bequests and other forms of planned gifts may become increasingly important to our efforts. People who fear outliving their resources may be more hesitant to make generous gifts during their lifetime.
Second, the millennial generation (18 to 30 year olds) have a higher percentage of giving than any other generation. This is good news for charities, because these up and coming philanthropists will live long lives and have the potential for longer periods of engagement with the charities they love.
One important takeaway from both speakers is that nonprofit organizations today must engage their donors and keep them. The best way to do that is by communicating impact and engaging donors at all levels.
Final Thoughts
I wish you could have been there with me for this thought provoking and fascinating discussion. Hopefully I've done it justice and communicated the speaker's remarks in good faith.
I'm interested in your thoughts regarding donor impact and generational fundraising. Please share them in the comments.