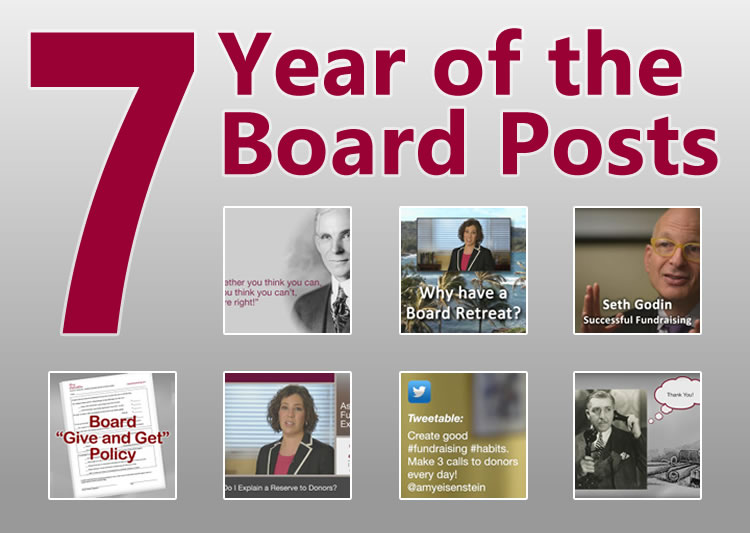 This week, Jewish people around the world are celebrating the highest of holy days, including the Jewish New Year (Rosh Hashanah) and the Day of Atonement (Yom Kippur).
I mention this because when this post goes live, I will be sitting in temple with my family, thinking about the year behind me and the year to come. This is an important time for reflection, and I am grateful for this important opportunity to think without the distraction of phones, emails, and other interruptions of everyday life.
Year of the Fundraising Board: A Look Back
In keeping with the spirit of the holidays, I decided to look back at my "Year of the Board" blog posts and highlight the most popular posts from my Year of the Board series.
Whether or not you saw them when they were originally published, I hope you will watch (or re-watch) the ones that apply to you and that they will inspire you as you prepare your organization and your board for the year-end fundraising season.

If you're also celebrating this week, I wish you and yours a happy and healthy New Year.
Regardless, I hope you use this early fall fundraising season to plan and reflect on the coming months and year.
What are your current biggest challenges?
As I plan for the upcoming year, please let me know what topics you'd like to hear more about. What are the biggest challenges you and your organization are currently facing? Let me know in the comments.