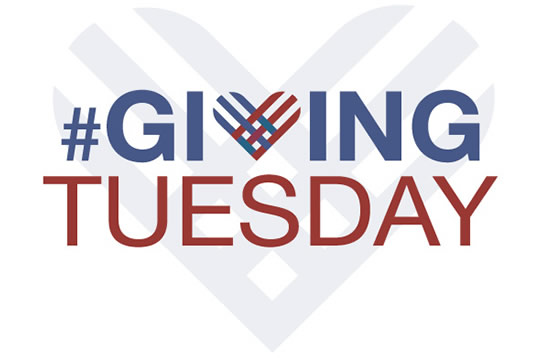 Although only four years old, #GivingTuesday has taken off. If you don't know what it is (and you're living under a rock), you can learn more about it on the official site at www.givingtuesday.org.
Much like "Black Friday" and "Cyber Monday," #GivingTuesday has now become mainstream. Started by the 92nd Street Y, it's a brilliant campaign because it truly encompasses the sentiment of "A rising tide lifts all boats."
The beauty of the concept is that ALL nonprofits can participate and benefit.
So my question is, do they?
Does #GivingTuesday Work For Your Nonprofit?
To answer this question, you'll need to ask yourself a few more questions to evaluate your #GivingTuesday program.
First, did you participate in #GivingTuesday this year?
If not, why not?
If you did participate, what impact does it have?
If you have participated in past years, have you seen an improvement?
What are you measuring?
How many first time donors did you get?
How many total donors did you get to respond?
What was the average gift? High gift? Low gift?
How were your results?
Compared with last year, how were your results this year?
How much effort did you put into your #GivingTuesday campaign?
Did you craft a special story or theme for your campaign?
Did you send an email to your list? More than one email?
Did you hold a phone-a-thon (call your donors)?
How many tweets, posts, and photos did you share?
Did your board members participate? If so, how?
What else did you do?
How will you follow up with donors?
How will you follow up with your #GivingTuesday donors to ensure they become regular donors, and not just one time donors?
What will you do next year?
What will you do differently? What's been working that you'll repeat next year?
Expanding the Impact of #GivingTuesday
For the first time this year, I noticed Amazon advertising "Cyber Monday week", and I'm pretty sure Black Friday started on Wednesday this year — and stretched through Sunday. Retailers are pushing the boundaries, and you should too!
What did you do differently this year, and what can you do next year to take advantage of #GivingTuesday?
It's not easy to create a movement, but that's just what #GivingTuesday is. According to the #GivingTuesday website, over 30,000 organizations participate. And I'm glad they do. It's a welcome relief from the normal consumer culture surrounding the holidays.
It appears that #GivingTuesday is here to stay. If you didn't participate this year, you have a whole year to plan for next year, when #GivingTuesday will turn five years old. Don't miss out!
Tell me about your experience with #GivingTuesday in the comments below.