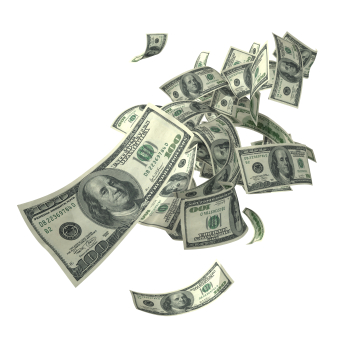 As a fundraiser, I take year-end fundraising seriously, and you should too.
Spoiler Alert! At the end of this post, I'll be giving away two free phone consultation sessions to help you whip your year-end giving into shape! But read the post first… no cheating!
According to several sources, the end of the year is the time when many organizations raise 40 percent of their fundraising dollars for the entire year! How much of your overall fundraising revenue came in last year in November and December?
Better question: How much more could you raise this year?
Giving spikes between Thanksgiving and New Years, both for year-end tax-purposes, but also thanks to the holiday season. Are you ready to receive your share of the billions of dollars that will be donated over the next few months?
6 Things You Can Do to Prepare for Year-End Giving
Here are the top six things to do in September to prepare for year-end giving:
1. Contact your top twenty donors.
I've written lots of posts on the importance of cultivating and stewarding your top donors. If you've been lax this year, there's no time like the present. Identify your top 20 donors and contact them. Thank them for their past giving and let them know how their money was used to further your mission. Let them know you're counting on their support again this year. If they haven't given yet this year, ask for a specific amount.
2. Write a compelling appeal letter and design the reply envelope.
Don't wait for October to write your appeal letter. Write it now. Include stories, compelling quotes, and some amazing statistics. Plan a day for volunteers and staff members to personalize letters well in advance of your mail date. Here are 7 critical tips in writing your year-end appeal letters.
3. Test your online giving system.
When was the last time you made a donation to your own organization? Make one today to test your system. Can you easily find where to click to donate? Do you use a nice, large "Donate" button? Is the online form easy to use? Do you receive a thank you email shortly after making the gift? Are you sending out a paper thank you as well?
4. Step-up your social media outreach.
Want more donations online? Now is the time to engage your online audience and pick-up new friends and followers. Work on your social media strategy and implement it!
5. Let people know how their money was used.
When was the last time you told your donors how their prior gifts were used? September is the perfect time to mail, email, or even pick-up the phone to let donors why their gift made a difference to your organization. It will have a bigger impact on future giving than you might think.
6. Toot your own horn.
This is related to number five, but I want to emphasize it here. It's ok and even advantageous to toot your own horn. Does the community know what you accomplished this year? How can you tell them? Hang a banner on your building. Write a press release (especially to local, community papers). Send an e-alert or special mini-newsletter.
More Excellent Year-End Giving Resources
Here are a few of my own posts:
Let Me Help You Succeed!
I really want to see you succeed with your year-end giving. So much so, in fact, that I'm giving away two free, 45 minute phone consultation. One session will go to the person who comes up with the best, new idea for year-end fundraising. Another free session will go to the person who convinces me why their organization needs the most help.
All you have to do is to post your answers in the comments. My decision will be made by September 15, 2012. You can redeem your consultation session during the last two weeks of September.
I can't wait to work with two of you lucky posters one on one! Post your answers below.