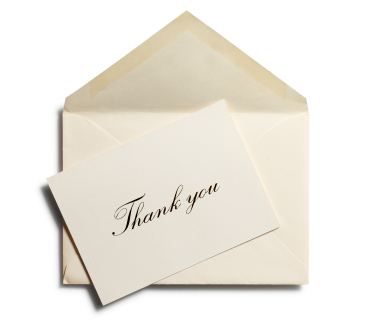 "Look what YOU did!"
This was the subject line of an email I recently received.
Was it good? Bad?
Suddenly, I felt like a kid being called to the principal's office. Was I in trouble? What had I done? Of course, it didn't take long for curiosity to get the best of me and I immediately opened the email.
In big, bold letters, the headline was: WONDERFUL THINGS!
Ooh… I was starting to feel pretty good about myself… not like going to the principal's office at all.
What wonderful things had I done?
I Made a Difference
Turns out, I gave to Save the Children this year, and they were thanking me for making a difference. In fact, the email said "YOU Are Making A Difference," right on top.
As a donor, I want to make a difference, so this made me feel great. It also significantly increases the chances that I'll give again (which they asked me to do in the very same email) because I know that my gift was appreciated and acknowledged.
I had given online, so this thank you email was perfectly appropriate. (I also received a thank you email immediately after making the donation.)
Did you know that donors report that the number one reason they don't give again to a charity is that they weren't thanked or told how their gift was used?
How do you thank your donors and keep them giving again and again?
5 Simple Ways to Thank Your Donors
Here are five simple and effective ways to thank your donors:
1. Write a note
This is number one on my list, because handwritten cards are such a rarity these days. It will make a huge impression.
2. Make a call
A close second behind number one. In this age of technology, most people opt for email or a text. A phone call is more personal. Feel free to leave a thank you message.
3. Send a letter
Try to add a handwritten personal note if possible.
4. Type an email
This is good too, in combination with some of the other techniques above.
5. Give a hug (or shake a hand)
The more personal the better. If you know your donors and have the opportunity to see them, be sure to thank them in person. Nothing beats it!
Are you doing any/ all of the above? Which ones? Why or why not? What specifically are you doing to thank your donors? I'd love to hear your thank you stories in the comments.