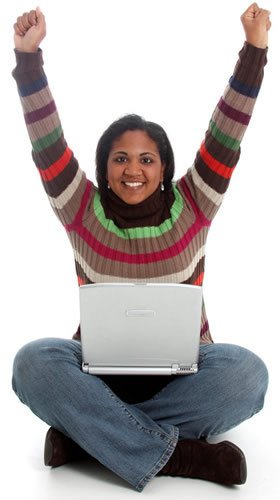 As the end of the year approaches, I've been thinking a lot about year-end giving and how to help my clients and readers (you) raise even more money this year.
I went back and reviewed my posts from last year on the subject (listed at the bottom of this post — some great reading, by the way) and thought of a few additions.
4 Ways to Raise More Year-End Money
1. Make a list of your top 10 to 50 donors.
Determine whether or not they have given yet this year and at what level.
2. Call them.
If they have not given yet this year, ask for a meeting. In a real time crunch, skip the meeting and talk to them by phone. Thank them for their prior support and tell them how their money was used. Remind them they haven't given yet this year and ask for a gift in excess of what they gave last year. Have materials to justify your ask, such as you're serving more clients or you want to start a new program, etc.
If they have already given this year, at prior years' levels or higher, call and thank them. Let them know how their donation was used. If appropriate (which it sometimes is), ask for more.
3. Ask your board members for more.
Assuming they haven't already given at capacity this year, ask your board members to make additional, personal gifts. Make sure you have 100% participation and that all board members have given.
4. Try something new.
Haven't solicited donations online yet this year? Don't wait, start today.
Invite your volunteers to ask their friends and family for donations in their name instead of holiday gifts this year.
Write personal notes on 100 of your best prospect's appeal letters (which should be going out shortly, by the way).
Year-End Fundraising Review
See my posts from last year on the subject of year-end giving. There are some great hints and tips here.
Have more ideas about year-end giving? Share them with me and other readers in the comments.