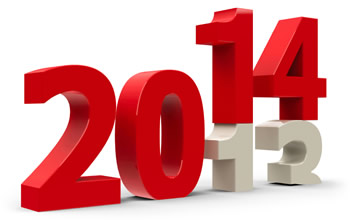 Now that the Major Gifts Challenge has officially come to an end, it's time to think about the significance of year-end giving to your organization.
If you're like most organizations, you might get 40% or more of your total fundraising revenue in the last few weeks of the year. That's a HUGE deal.
So what are you going to do differently this year to raise more year-end dollars?
4 Things You Can Do TODAY
Here are four things you can do right now to help you bring in more money for your cause before the New Year.
1. Express gratitude.
After all, it's Thanksgiving this week.
Print out a list of your top 100 donors and call them this week, just to say, "Thank you." They will be shocked and thrilled. Let them know how much their past giving (whether this year or last year) has meant to your organization.
By the way, it's perfectly acceptable to leave a message. Just say your name and the organization you're calling from, and let them know you're simply calling to thank them for being a generous supporter this past year. It's that simple.
2. Send out your appeal letters.
Haven't sent out your appeal letters yet? Yikes! It's getting late. However, to get the best results, be sure to add personal notes to your top 100 donors.
If possible, match board members to donors they know so they can write personal notes. However, it's getting late, so don't allow these personal notes to hold up your appeal for too long.
3. Follow-up with LYBUNTS.
What the heck is a LYBUNT? A LYBUNT is a donor who made a gift Last Year But Not This Year.
Take some time today to schedule time during the last two weeks of December to call all people who have been donors in the past, but who haven't made a donation yet this year. If there are too many to call, segment by giving amount and only call the top ones.
Also use this time to take note of whether you lost a lot of donors this year. If so, make a plan to get them back and increase your retention rates for next year.
4. Plan a year-end social media campaign.
Have you asked your supporters, friends, and followers to donate to your organization this holiday season?
Come up with a clever and creative way to do so, so friends will want to pass it along and encourage others to give. People share things that make them laugh or cry — not things that are a little funny or a little sad, so do whatever you can to pull out all the stops and evoke emotion to make your campaign go viral!
Something Else You Can Do Right Now
And this takes only a couple minutes of your time, so you have no excuse not to do it…
Read my post from last year, 6 Things You Can Do to Prepare for Year-End Giving. In it, you'll find 6 more surefire tips to make the most out of year-end giving.
So, what are you going to do in December, the last four weeks of the year, to ensure your year-end totals are where you want them to be?
Take some time today to give that some thought. Don't let it fall by the wayside.
A Special Acknowledgement
I want to take a little time to mention that my favorite holiday is this week — Thanksgiving. Be sure to check out the Gratitude issue of Pamela Grow's Nonprofit Blog Carnival. She's got some great tips for giving thanks to your donors and volunteers.