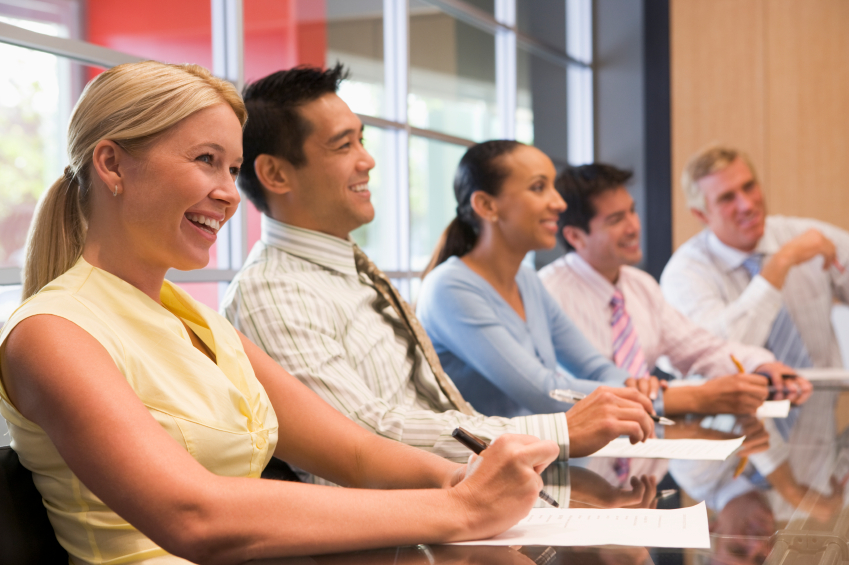 The role that your board plays (or should play) in fundraising is one of the topics I find myself talking about the most these days. And not just because boards are so important, but also because problems with board members are the number one complaint I hear from nonprofit staff members.
With that in mind, and because recruiting and training an engaged fundraising board is so vital to your success, I've decided that 2015 will be the Year of the Board on this blog.
The last time I dedicated an entire year to a single topic was 2013's Major Gifts Challenge. That was a successful year for many readers who participated in the challenge. The bulk of my posts this year will focus on board-related issues. With your feedback, we're in for another successful year!
Why are boards so important to fundraising success?
So why are boards critical to successful fundraising?
Because board members who are passionate about a nonprofit can leverage connections and spread enthusiasm like no one else.
And, when board members (volunteers) ask for money, there's no possible perception that they have any ulterior motive. They are giving their time and their financial resources, and when they ask others to do the same, it's a very powerful motivator.
In a perfect world, the majority of every nonprofit board would approach fundraising with the same enthusiasm and ability as they do with governance and programming. Obviously, we don't yet live in that world yet.
The good news, though, is that with the right tools and a bit of patience, most nonprofits can (and do) recruit and train boards which are able to raise significant funds. And, in some instances, those boards become fundraising superstars!
While this blog can't give you the patience, I can provide you with the tools and inspiration. To do that, though, I need your help.
What are your greatest board challenges?
Starting with this post, please pose your questions, frustrations, and challenges regarding your board members and fundraising in the comments. You can also contact me personally if you're concerned about accidentally "giving away" any identifying information.
Be as specific as you can.
Each week of 2015, I will either respond directly to one of your questions or cover a board-related topic that's surfaced in my years of fundraising consultation. (In addition to print posts, look for more video posts as well.)
Here's to a terrific and fruitful 2015!
Ok, the ball's in your court — SWING!
It's up to you now — add your comment below.
Pose a question, describe your frustrations, or talk about the challenges you face regarding your board members and fundraising. Your comments will fuel this year's posts, so please — don't be shy!