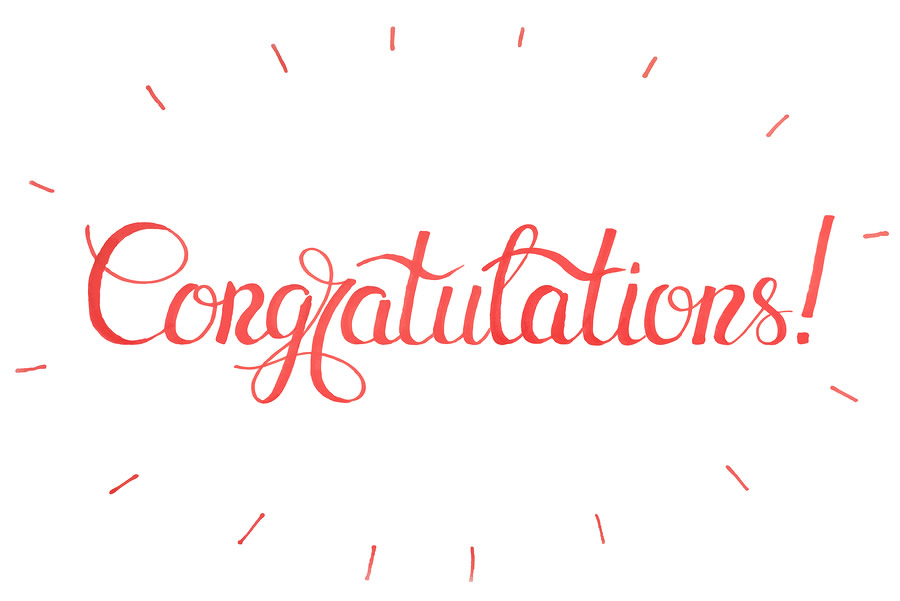 I'm excited to be opening the doors to the spring/summer session of Mastering Major Gifts.
First Things First…
We hope you're getting ready to take your fundraising success to the next level. Here's what I'm going to share today:
The two winners of the Mastering Major Gifts scholarship giveaway
Why I decided to launch Mastering Major Gifts in the first place
What Mastering Major Gifts is about and why it's important for the future of fundraising and philanthropy
Why Mastering Major Gifts?
So why did I create Mastering Major Gifts?
The main purpose of Mastering Major Gifts is to help you:
Learn a proven step-by-step process for raising 5, 6, and 7-figure gifts
Develop an appropriate pipeline of major gift donors for your organization
Gain confidence in securing meetings, as well as for asking for major gifts
Mastering Major Gifts was created as a response to…
Development directors who are frustrated with unrealistic expectations of board members
Lack of formal training on how to raise major gifts
Overreliance on grant writing and fundraising events
Over the course of 7 modules, you'll…
Develop specific and realistic, as well as "reach" goals for your major gifts program
Fill your major gift pipeline with the most appropriate new and loyal major gift donors
Create personalized cultivation plans for your top prospects
Learn strategies to get meetings with those hard-to-meet prospects
Write a strong and compelling case for support
You'll also…
Learn new training exercises and best practices for involving your board members
Acquire time management and accountability tools and techniques
Develop milestones and appropriate metrics for evaluating your major gifts program
I've developed Mastering Major Gifts because I believe that YOU have the power to change philanthropy at your organization and in your community.
Congratulations to Our Winners!
We've heard from so many inspiring development professionals who had SO MANY great entries for the Mastering Major Gifts scholarship contest. Thank you all for all of your amazing and thoughtful entries!
Picking only two winners was VERY difficult.
So we've decided to award an additional scholarship! One person who's already taken the course will receive a full refund and two more people who've never taken the course will receive a full scholarship!
We've reprinted the winning entries of all three individuals below (with some edits for the sake of clarity and readability).
If you get a chance, please congratulate the winners in the comments section on this page.
Winning Entry #1:
Lisa Allen writes…

I recently completed Amy's Mastering Major Gifts course. At first I was hesitant to take it, primarily because of the price and since I'm in Canada, the price after currency conversion was even higher! I have been primarily in annual campaign work, which while highly useful to the organization was starting to feel a bit tedious. I knew I needed to get into major gifts, but no one had time to mentor me. With no assistance from my workplace secured, I chose to pay out of pocket because I knew I needed coaching in order to secure major gifts for my organization and to take my career to the next level.

I knew the process to get a major gift to an extent, but nothing about the work to be done prior to meeting the donor, how to get a meeting with a donor, what to talk to them about once you actually meet with them or what to do in follow-up. Amy's course covers EVERYTHING. Not only do the weekly videos and worksheets make it easy to see the steps and really understand the process, but the conference calls and access to others who are taking the course gives a range of perspectives and ideas as you work toward implementing a major gift program and how you personally seek and secure major gifts. Amy is incredibly accessible and goes out of her way to make sure you feel well supported in this program.

I've been trying to get in touch with a donor for months and finally had a face-to-face meeting with her today. I knew what to do and how to do it. Her husband will be retiring within the year and they will be making some big contributions in our community – we will be included in their planning. I can't say I would have been comfortable having a conversation like this prior to Mastering Major Gifts, but thanks to Amy's teaching and mentoring of all of us along the way – I knew how to handle the conversation with this donor, getting to know her and her interests while aligning them with what my organization has to offer (and it all happened over lunch!).

Amy's approach makes it simple to understand and start implementing the process to securing major gifts. If you're on the fence about it, leap off the fence and into this program – it's well worth it!
Winning Entry #2:
Becky More writes…

Do you know what I love about my community? Almost everything. The state of Alaska is truly something of wonder. I love the majestic mountains that tower over the east side of my city. I love the crisp salty ocean full of surfacing humpback whales that create the west. I love the powerful rivers full of tenacious salmon and the bays teaming with world record size halibut. I love the moose that walk through my front yard and the bears that borrow their lunch from the bird suet feeder on my back porch. But most of all, I love the people. Anchorage is a true melting pot of culture and is home to the most diverse neighborhood in the country. The children enrolled in the Anchorage School District speak 99 different languages. The Alaska Native people share their traditions and stories that have shaped Alaska to what it is today. It is truly a place of beauty and hope.

However, towering over the community that I love are statistics that we are not proud of. Alaska has one of the highest violent crime rates in the United States. Alaska ranks number one in the nation for suicide, sexual assault, and domestic violence. We're also number one in the nation for women who are murdered by men.

To combat the violence and defend the state I love, I began my career in development. For the past few years, I've been working for the largest domestic violence agency in Alaska. And while the issue is an epidemic, we're eating the elephant one bite at a time. For each victim we can save, we're making progress. We're setting men and women up to live fear-free, and we're teaching children about the red flags of domestic violence in hopes of stopping the cycle.

I love my community. I love what I do. I love my donors. I want to better my community. I have been in Development for about six years, however, nonprofits in Alaska do not tend to have a focus on major gifts. This is one area that is really lacking for me professionally, but also throughout nonprofits in my community.

Mastering Major Gifts would allow me to obtain the knowledge to find the right donors, get the first meeting, use the right language, secure major gifts, and properly recognize and steward my major donors. While we're keeping the ship afloat, for now, I want to see this organization grow and thrive to positively impact as many survivors as possible. Additionally, I would be able to share my knowledge as a best practice to others in the field through my work with the AFP Alaska Chapter. We could really start to turn the tides on major gift work in Alaska. It's a win-win for everyone in this community I love.

Amy, thank you for sharing your wisdom and for your generosity in offering this opportunity to us. You truly lead by example.
Winning Entry #3:
Rebecca Jansson writes…

In November, I will celebrate my 20th year working as an Employment Specialist at Mainstay. Mainstay is a 14-person, self-sustaining agency helping job seekers with disabilities match with excellent employers in Seattle. Our Mainstay community, our staff and our leadership are all incredible; we are at a pivotal point. For the last five years, our fundraising efforts have been growing incrementally $19K in the first year to $55K this year, but we know there is so much more out there within our own community of individuals, our business partnerships and beyond.

Personally, I am a fund raising department of one, so as you can imagine — I am pulled in 100 different directions. I have no formal training in Major Gifts (I'm a social worker!!!), but I am a quick study, very motivated and ready to make a difference. I know a scholarship with "Mastering Major Gifts," would be the springboard I/we need to make Mainstay meet our goals to help job seekers with intellectual and physical disabilities reach their full potential.

We have participants who have been working 5-10-15-20 years in competitive jobs within the Greater Puget Sound area, and I want to be the one who establishes a legacy for supported employment. We have held events, sent annual fund mailings and worked on direct asks of our stakeholders, I have the donor data, personal involvement and historical knowledge of our clients and donors, which greatly helps in consistency of building major donors. In fact, half of our Mainstay team have worked here 15 years or longer….and they are still as passionate as ever about our mission. We just need the extra edge and guidance that "Mastering Major Gifts" could provide.

I am ready to get started and put your tested practices to work! Thank you for the opportunity to share my story and get down to business.
Congratulations to Lisa, Becky and Rebecca! And thanks again to everyone who participated. 🙂
We welcome our winners (and maybe you, too!) into the Mastering Major Gifts program in just a couple weeks.
And watch your email for an upcoming announcement about our Early Bird Special so you can save BIG on Mastering Major Gifts!