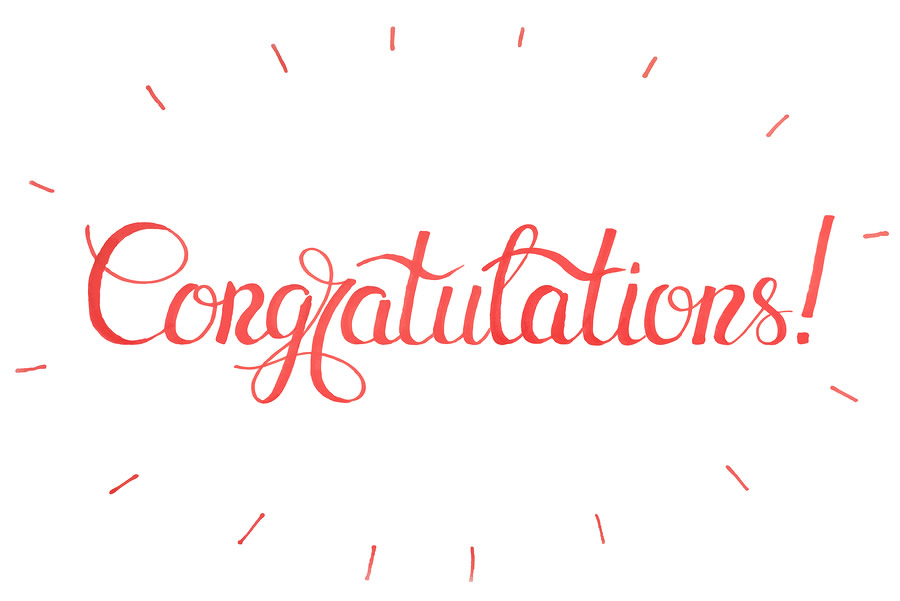 Mastering Major Gifts is currently open for enrollment!
First Things First…
Are you ready take your fundraising success to the next level? Here's what I'm going to share today:
The two winners of the Mastering Major Gifts scholarship giveaway
Why I decided to launch Mastering Major Gifts in the first place
What Mastering Major Gifts is about and why it's important for the future of fundraising and philanthropy
Why Mastering Major Gifts?
So why did I create Mastering Major Gifts?
Mastering Major Gifts' primary mission is to help you:
Learn a proven step-by-step process for raising 5, 6, and 7-figure gifts
Develop an appropriate pipeline of major gift donors for your organization
Gain confidence in securing meetings, as well as for asking for major gifts
Mastering Major Gifts was created as a response to…
Development directors who are frustrated with unrealistic expectations of board members
Lack of formal training on how to raise major gifts
Overreliance on grant writing and fundraising events
Over the course of 7 modules, you'll…
Develop specific and realistic, as well as "reach" goals for your major gifts program
Fill your major gift pipeline with the most appropriate new and loyal major gift donors
Create personalized cultivation plans for your top prospects
Learn strategies to get meetings with those hard-to-meet prospects
Write a strong and compelling case for support
You'll also…
Learn new training exercises and best practices for involving your board members
Acquire time management and accountability tools and techniques
Develop milestones and appropriate metrics for evaluating your major gifts program
I've developed Mastering Major Gifts because I believe that YOU have the power to change philanthropy at your organization and in your community.
Congratulations to Our Winners!
We've heard from so many inspiring development professionals who had SO MANY great entries for the Mastering Major Gifts scholarship contest. Thank you all for all of your amazing and thoughtful entries!
Picking only two winners was VERY difficult.
So we've decided to award an additional scholarship! One person who's already taken the course will receive a full refund and two more people who've never taken the course will receive a full scholarship!
We've reprinted the winning entries of all three individuals below (with some edits for the sake of clarity and readability).
If you get a chance, please congratulate the winners in the comments section on this page.
Winning Entry #1:
Rebecca Boulanger writes…

My situation would best be described as a current student in the Mastering Major Gifts course. I signed up last spring for two reasons:

First, I'm the executive director of a small foundation for women and girls and we were in the planning stages of a new program to help lift young single mothers out of poverty. I knew that once the planning was done, I would need to raise all the funds to launch the new program in a very short time.

Second, I've started the process to take the CFRE exam and needed more continuing education credits (MMG provides 35 credits).

I made it about half way through the course before having to jump into action and actually start raising major gifts. The course helped me realize that we had several major gift prospects who would likely be interested in supporting our new program. I had about three weeks to raise $36,000, and was able to do so by identifying our most likely prospects, scheduling the one-on-one meetings and making the ask. We received gifts of $15,000, $10,000 and several at $3,000. When I did the exercise in Module 1 to determine what our current major gift was, it was $1,000, so these five figure gifts were a significant improvement for us.

Mastering Major Gifts helped with our year-end appeal too. We have always tried to treat all our donors equally, but the course helped us see that it is OK to steward and solicit our major donors differently. Our board included a hand-written, personal insert with each year-end letter to our most loyal donors. Our appeal for unrestricted donations is up 55% from last year and it looks like we will make our stretch goal for the first time ever.

It's hard to overstate how much our organization has changed in the last nine months. I'm entering 2018 with less stress than previous years because the fundraising pressure has changed. Meeting with individual donors is fun. I found that many of them are waiting for us to make that invitation. I enjoy hearing their stories and finding ways to connect them to our mission. I also look forward to completing the last modules so I can sit for the CFRE exam later this year.

We certainly have gotten our money's worth from Mastering Major Gifts, but a refund would help us invest in additional professional development for our staff and board.
Winning Entry #2:
Izzy Goldman writes…

For the sake of my organization and the incredible tool you are so generously offering … I'm going to take a huge risk and admit out loud, for possibly the first time, that I am Vice President of Development and Communications who has never actually made an ask for Major Gift. (Oh man – the cat's out of the bag!)

Throughout my career, I've mastered every other element of fundraising. Annual Appeals? Easy. Grants and Foundations? Walk in the park. Corporate relations? Cultivation? Stewardship? Events?? In my sleep! But utter these two tiny words within earshot – Major Gifts – and I immediately break out in a cold sweat and bury myself in whatever distraction I can find. (Let's work on our dashboard some more!)

The truth is, our organization is starting virtually from scratch. My role was vacant for two years prior to my coming on board, and we spent the past 1.5 years rebuilding and reconnecting. We've done a dynamite job re-engaging lapsed donors and have literally quadrupled our annual fund over the past year. That was the easy part.

Now, we are staring down the barrel of the rubber meeting the road and we need to engage our donors in a way they've never been engaged before. We've just introduced the concept of Major Gifts to our Executive Team for the first time. This is an organization new to the entire world of Major Gifts.

We're a young, scrappy, and hungry team, and we will be building our major gifts program this year. Having you in our corner with Mastering Major Gifts would catapult our confidence and set us up for success in a very big, very organization-altering way.
Winning Entry #3:
Catherine Herman writes…

Our organization, The Alliance for Eating Disorders Awareness, was founded 17 years ago. Yet two months ago, we hired our first Director of Development, me. While long overdue, The Alliance has been doing the best it can by rallying our local community to support our national organization. During my interviews I told the Founder/CEO I was concerned that more than 50% of our annual funds come from two events that are three weeks apart – I questioned, "What happens when one of these events has to stop? What happens when Alexandra can't host anymore?"

Then, the unimaginable, yet inevitable happened: one of the event hosts had to cancel the annual fundraiser, only 50 days prior.

So, now what do we do?

Well, looking at the silver lining, this is the catalyst we needed to prioritize major gifts. The pressing question became, how can I quickly learn these skills? I recently graduated business school, where I focused on strategy, development, and other methods for business-focused growth. However, there is nothing in school that aided my understanding of donor cultivation and major gifts. That is why I am requesting your help.

I need this scholarship to learn the skills and techniques needed to guide my organization for this year, and the future. If given the privilege to take this course, you would be changing not only my career, but our organization.

On a personal level, I truly cannot outline the benefits of having this course early in my non-profit career. For background, prior to business school, I worked in management consulting and then as an independent consultant for non-profits and foundations. Through the years, I have been able to support all aspects of strategic development, growth, and giving – but I have never been responsible for the major gifts and asks myself.

With this scholarship, you would be providing me with the opportunity to master something not only critical to my personal development, but more importantly, critical to the livelihood of the organization.

Please consider me, and ultimately The Alliance, for this incredible opportunity. The course and your expertise would be a top priority and every resource would be utilized fully. Utilizing every resource fully also includes being an active member of the community and alumni of your program — sharing stories of success, reaching out for help, and giving back internally however I can.

This scholarship would truly be a game changer for us, allowing us to fill a need never felt more greatly than today – we need to cultivate donors and start securing major gifts to continue our work. We need to grow our donor base beyond our local community as we serve more than 15,000 individuals across the country every year.
Congratulations to Rebecca, Izzy and Catherine! And thanks again to everyone who participated. 🙂
We welcome our winners (and maybe you, too!) into the Mastering Major Gifts program!
And watch your email for an upcoming announcement about our Early Bird Special so you can save BIG on Mastering Major Gifts!